OSEE
What is OSEE?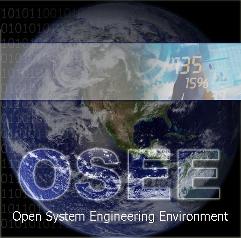 The Open System Engineering Environment (OSEE) project provides a tightly integrated environment supporting lean principles across a product's full life-cycle in the context of an overall systems engineering approach. The system captures project data into a common user-defined data model providing bidirectional traceability, project health reporting, status, and metrics which seamlessly combine to form a coherent, accurate view of a project in real-time. By building on top of this data model, OSEE has been architected to provide an all-in-one solution to configuration management, requirements management, testing, validation, and project management. All of these work together to help an organization achieve lean objectives by reducing management activities, eliminating data duplication, reducing cycle-time through streamlined processes, and improving overall product quality through work flow standardization and early defect detection.
How Do I Author CM Changes in GitLab Markdown (Preferred Option)
How Do I Author CM Changes in MS Word
Disciplined Engineering (PLE) with OSEE
Testing Real-time Avionics Software with OSEE Test Environment (OTE)
The Cure For Your Disconnected Toolset Headache
Documentation
Detailed Overview
By OSEE element
As presented in the GUI 
Note: This section of the Wiki is being developed as part of an organisation's own documentation and being provided to the OSEE community under the open-source goals of the project. It is not the responsibility of the code developers, so please don't blame them for any errors!
Using OSEE / Training
Configuring and Extending OSEE
Developing OSEE
Wiki Help
External References