Acceleo/Commercial Support
Obeo Network

The Obeo Network is a social platform built for the user community of Obeo products like Acceleo or EEF. On this platform, you will be able to see an improved version of the documentation with videos.
There are dedicated forums for all the Obeo product monitored by their developers.
You will also find the presentation realized by members of the Acceleo development team. And much more...
Acceleo on the Obeo Network
Commercial Support
Obeo provides commercial support for Acceleo with trainings and business expertise.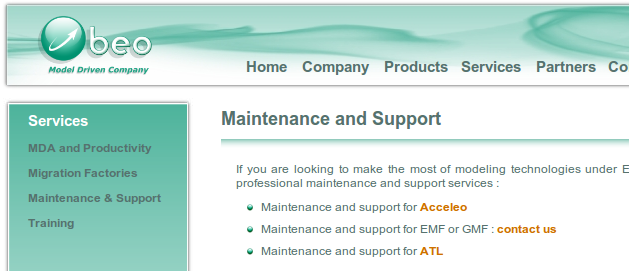 For more information, please see the Obeo website.
---