Papyrus IC/Research Academia/Teaching materials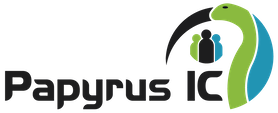 In this page we will collect teaching materials contributed by participants.
Organization
Here are some ideas for organizing the collect and upload of teaching materials:
A feature that can be really helpfull is to attach new teaching material with a "Oomph-like" description of the required plug-ins required to do the tutorial without installation problems.
Define 3 levels of complexity (e.g., basic, advanced, expert) based on something close to OMG certification levels.
Existing materials
In this section you can add existing material available. Please use the following identification:
Country flag for foreign language (e.g., for French material)
Upcoming materials
In this section you can add the material you are currently working on and that should be available during the coming semester. Use the same identification as the above section, and precise if possible the expected date.
Usefull links
Here are some existing links to teaching materials, tutorials and videos: