Papyrus IC/Research Academia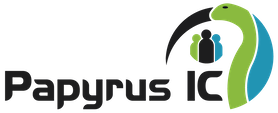 Rover application form
The Papyrus Industry Consortium will provide a limited number of rovers for use in teaching, research and/or industry demos. You can find information on the rovers at PolarSys Rover.
To apply for a rover, fill out the form here: Rover application form
---
The goal of the Research/Academia committee is to work towards bringing together interested parties from Industry and Academia to collaborate on research and education around Papyrus and related technologies.
We use this wiki to collect information regarding the committee's activities.
Committee Members
Events
2017 plan
The plan for 2017 is located here.
Minutes of Meetings (MoM)
The following minutes have been approved: