Trace Compass/News/NewIn33
State System Explorer
The State System explorer is now a Time Graph View, which makes it easier to understand the states stored by different analysis.
As before, the view is opened with the tree (in this case the entry tree) expanded up to the state system level.
Double clicking on an analysis which has not started yet starts it, else double clicking entries expands or collapses them.
Intervals with null states appear as transparent states, and other state values are assigned a color.
The tool tips show the value, type, quark, full path, start, end and duration of an interval.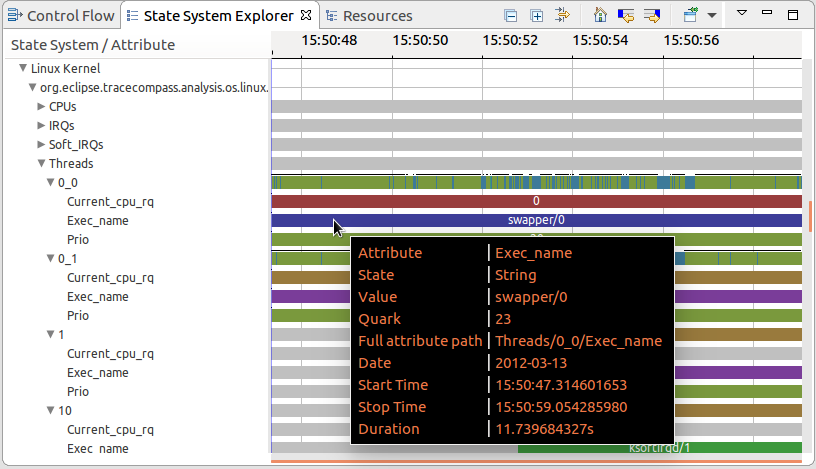 Export views to image
Export views allows sharing findings with people outside of Trace Compass.