Object Teams Development Tooling
The comprehensive tool environment for OT/J is based on Eclipse and the JDT. It has been developed since 2003, to a large extent as part of the TOPPrax project. The following people have directly contributed to the OTDT: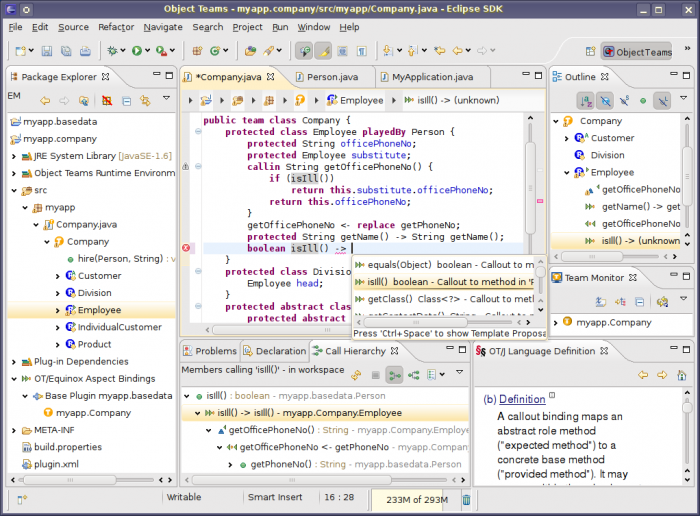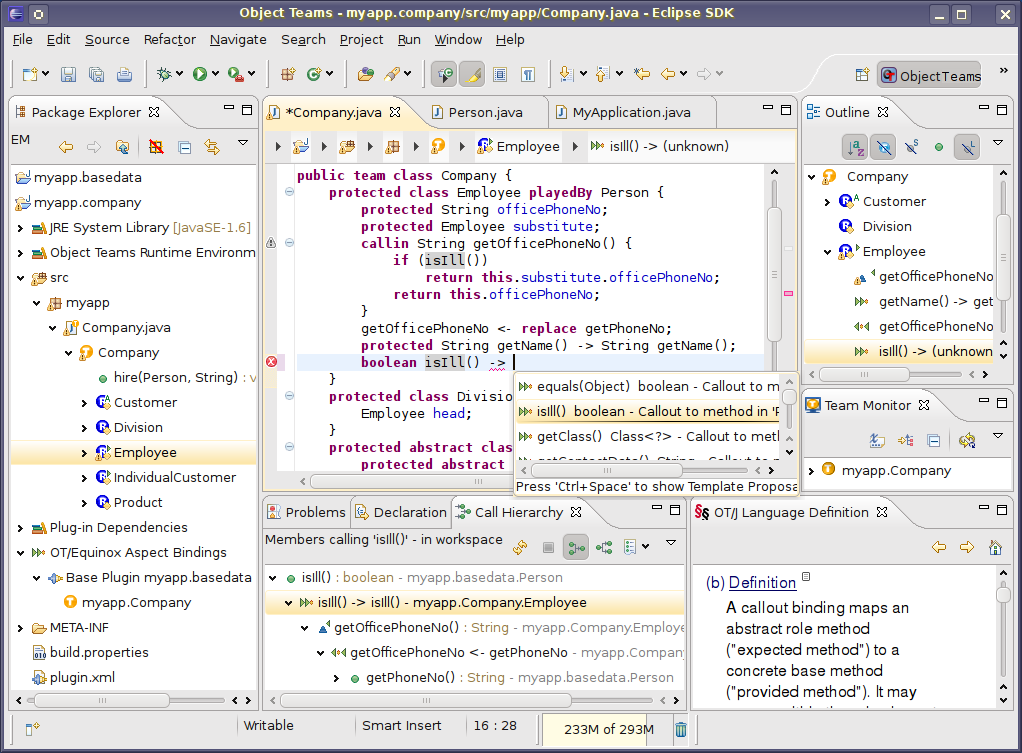 Andreas Kaiser
Carsten Pfeiffer
Christine Hering
Christine Hundt
Gregor Brcan
Jan Wloka
Jaroslav Svacina
Joachim Hänsel
Johannes Gebauer
Jürgen Widiker
Karsten Meier
Marco Mosconi
Markus Witte
Michael Krüger
Ralf Anklam
Sascha Kolewa
Stephan Herrmann (project lead)
Many others have also contributed valuable feedback, bug-reports, feature-requests etc.
Resources
Note that some older content is still served from our old server from objectteams.org.
Architecture