Eclipse DemoCamps Luna 2014/Kassel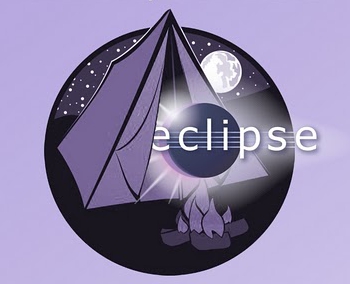 Location
Circus Rambazotti, Ludwig-Erhard-Str. 21, 34131 Kassel
If you travel by train and arrive at the ICE Bahnhof Kassel-Willhelmshöhe, take the Tram 4 and exit at "Marbachshöhe".
Date and Time
Tuesday, June 10th, 2014, opening 17:00
Sponsors
This Eclipse DemoCamp is sponsored by Yatta Solutions GmbH and enercast GmbH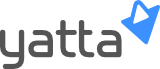 Mediapartners
The Eclipse DemoCamp Kassel is supported and promoted by Software & Support Media GmbH.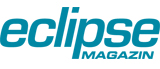 Organizer
If you have any questions regarding the democamp, don't hesitate contacting Manuel Bork, e.g. via email.
Agenda
17:00 Meet & Greet
17:25 Welcome & Opening
17:30 Pay your taxes with Xtext; Boris Brodski
17:50 Model based application migration with Xtext, Xtend and Eclipse Scout (Experience Report); Karsten Thoms, Itemis AG
18:10 Break & Snacks
18:40 Eclipse Platform Localization; Dirk Fauth, codecentric AG
19:00 Need for Speed - Parallel Computing with Java 7 and 8; Olaf Gunkel, Universität Kassel
19:20 Eclipse Luna - Hot Topics; Carsten Reckord, Yatta Solutions
19:40 Barbecue!
Who Is Attending
If you plan on attending please add your name and company to the list below. You need to have an Eclipse Bugzilla account to do so. Signing up is really easy and not only gives you the chance to attend Eclipse DemoCamps, but also gives you the sweet fuzzy feeling of being able to file Eclipse bugs! Come on, give it a try - we know you can do it! Alternatively, use our website to register.
Note: Though its up to the speakers, please be aware that the event language in general will be German. Most talks will be in German.
Lennert Raesch, Universität Kassel
Matteo Settenvini, Yatta Solutions
Enno Boland, Praemandatum
Michael Stevens, Ebisu-Systems
Martin Atzmüller, Universität Kassel
Jens Schreiber, B.Braun
Birk Magnussen, Yatta Solutions
Thomas Lahmer, B.Braun
Zoran Kljajic-Höck, B.Braun
Jens Siebert, dSPACE GmbH
Jelena Alter, Eclipse Foundation
Dietmar Höhmann, IT-Con Beratung und Service
Sascha Pfau
Christof Lorenz, GWAVA
Boris Brodski, Freelancer
Wolfgang Homburg, LWV Hessen
Achim Rose, LWV Hessen
Jan Schultze, LWV Hessen
Matthias Balke, LWV Hessen
Alex Jahl
Moritz Bartling, Strategieschmiede
Claudius Link
Sergej Michel
Lukas Hanke, Yatta Solutions
Jean-Pierre Höhmann, unemployed
Diana Kupfer, Eclipse Magazin
Albert Zündorf, Uni Kassel
Past DemoCamps
Eclipse DemoCamp November 2013
Eclipse DemoCamp Kepler 2013
Eclipse DemoCamp November 2012
Eclipse DemoCamp Juno 2012
Eclipse DemoCamp November 2011
Eclipse DemoCamp Indigo 2011
Eclipse DemoCamp November 2010