Nebula/Releases/New Release/add bugzilla artifacts for a minor release
Minor Release
For a minor release, we must add a new milestone and a new version after the release is released. If the current version is 2.5.1 then a new milestone must be 2.7.0 and a "new" version must be 2.6.0. The new milestone points to the next next release. Take care when adding version and milestones because the page does not allow mistakes:
In Bugzilla Management press the Edit button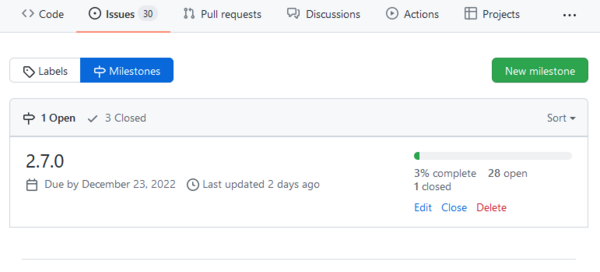 Press "Add bugzilla milestones .."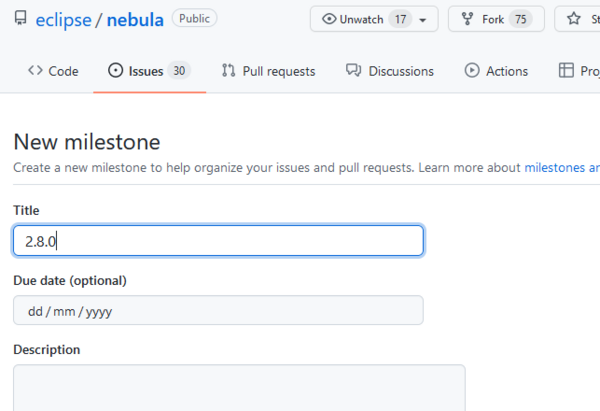 In the window that appears, add the service release milestone. Make sure that the sort key matches the version number. You get one chance to do it right. If you make a mistake then you must as the webmaster to correct it.


From the Bugzilla Management screen, select "add Bugzilla versions...":


Next, add the new version by pressing on the "Add a new version" link:


Add the new version. Take care to make no mistakes. If you do make a mistake you must ask the webmaster to correct it.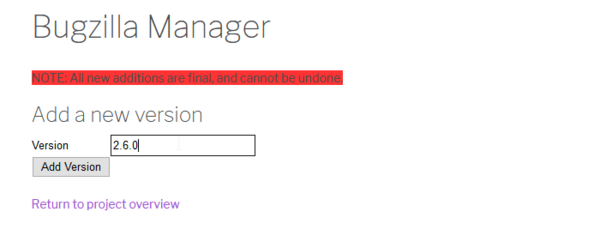 From the Bugzilla Management screen, make the new version the default milestone: