TestHBXinstall
1. Start up Firefox 1.5.0.12 or 2.0.0.4
2. If you have previous version of HBX you should uninstall it (Firefox > Tools > Add ons > select Higgins, uninstall...)
3. If you had previous version of HBX, and you have higgins.* variables in Firefox should manually "reset" the value of these variables in Firefox (type "about:config" into the browser, press enter, type higgins in the filter area, right click on each bold item, and choose "reset"). You need to reset higgins.current.accountname, higgins.agent.iname, higgins.agent.url. Also reset all hbx.* items. It's unused properties of HBX.
4. Click Download HBX and wait for the "Opening hbx.xpi" dialog: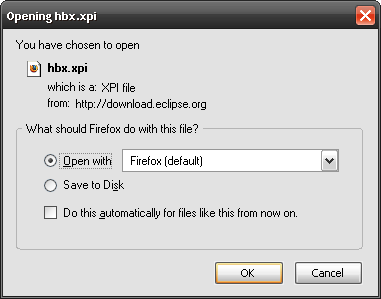 5. You can select "Open with Firefox" and push "OK". If you save it on your hard drive you can install it later (File--> Open File...-->hbx.xpi).
6. When you install add-on you should see standard dialog: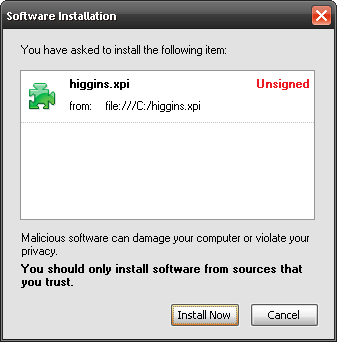 7. Click on "Install Now".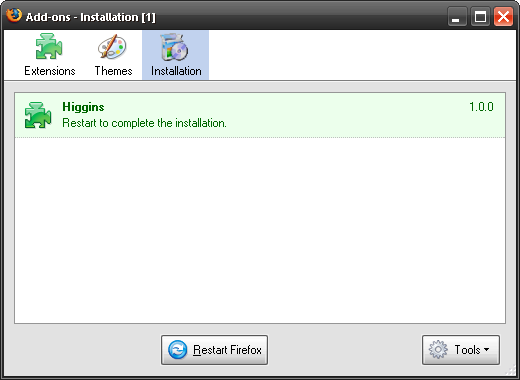 8. Restart Firefox (close all your Firefox windows). After that you can see the Higgins add-on included in with your other add-ons in the Add-ons list (Tools > Add-ons):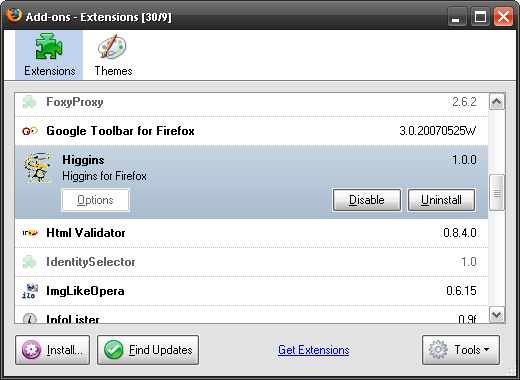 Note: At any time you can click "Find Updates" to see if there is a newer version of the Higgins add-on.
9. And on the toolbar you should see: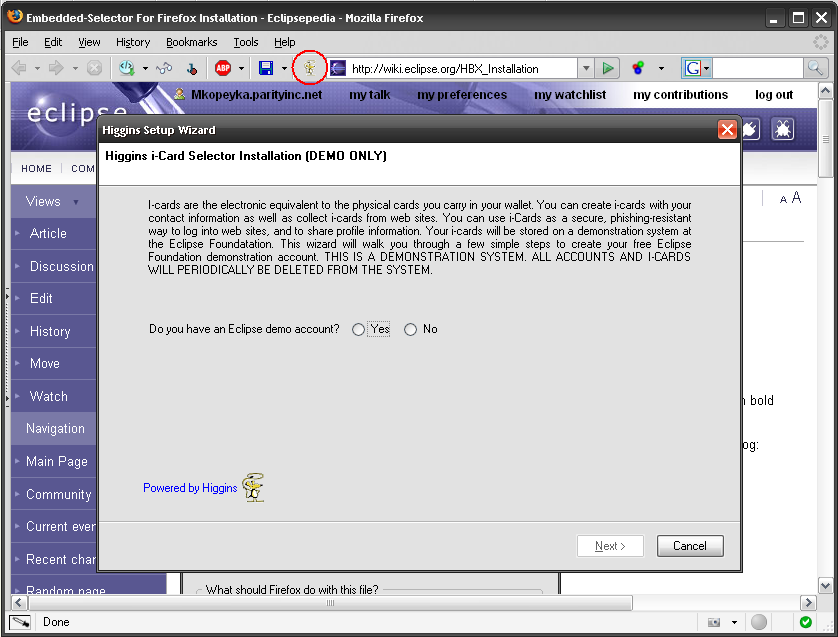 10. Clicking on the mouse icon/button will bring you to the I-Card manager.