Swordfish Documentation: Installing BPEL Designer in Galileo
We solved the installation problems that existed when trying to install BPEL Designer in Galileo. A BPEL installation with Galileo was not possible before this.
Prerequisites
Installation Steps
1. Select Help > Install New Software .
2. Click Add.. and enter the details of the BPEL Designer update site. The following screen is displayed. Follow the wizard to install BPEL Designer.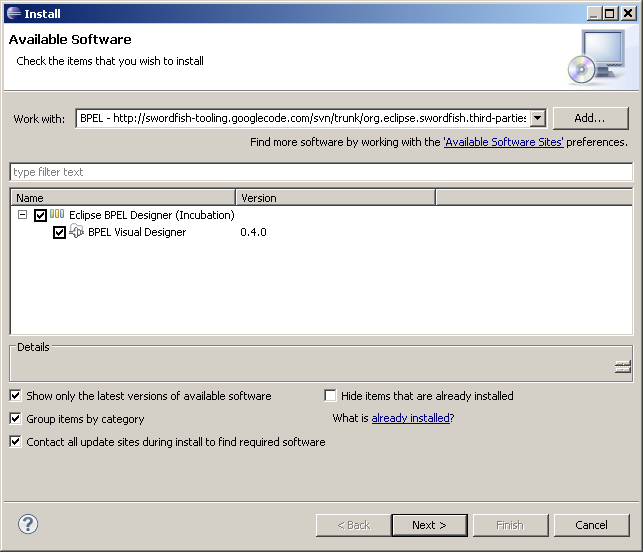 Verify the Installation
Select File > New > Other.. > BPEL 2.0. The following screen is displayed:

---