Scout/Tutorial/4.0/Minicrm/Get example database
Getting the example database
Download the Apache Derby example database and unzip it.
The DB you've downloaded contains the following two tables in tablespace minicrm: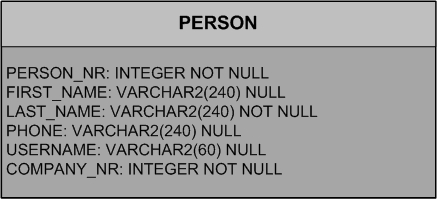 The password for the user minicrm is minicrm.
Modify the database
The demo database is sufficient for the tutorial. Please refer to this how to: Modify a derby database if you want to add other columns to the existing tables.