Scout/Tutorial/3.9/webservices/Create Scout Project

If you have not done yet, change to the Scout Perspective.

In Scout Explorer, right-click on the folder Scout Projects and choose 'New Scout Project...'.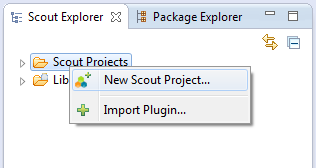 In the first step, enter org.eclipsescout.demo.jaxws as the project name and tutorial as its project alias. Make sure to uncheck RAP as we do not want to create a RAP project.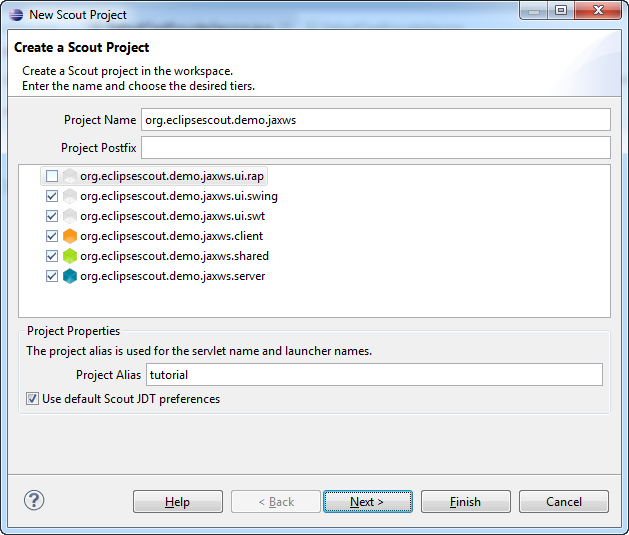 Click next. In the second step, choose Outline Tree and Table Form. Click finish.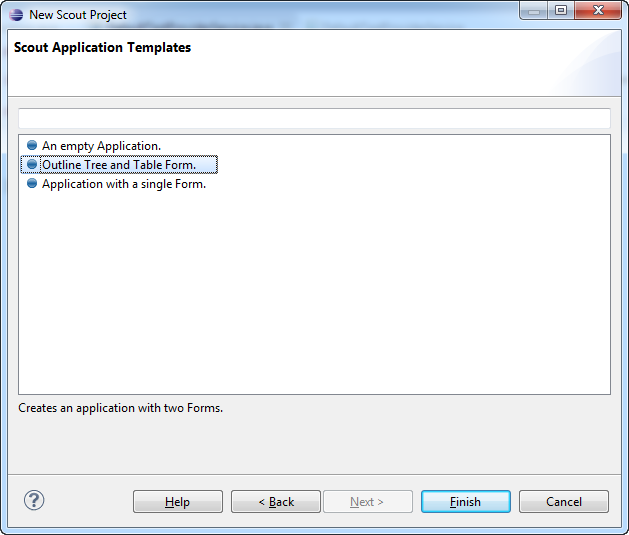 You can continue the webservices tutorial.