Scout/SDK/Explorer View

The Scout Explorer view enables to browse through the entire Scout application. It is the main entry point to add elements to your application (Forms, menu items, fields, outlines in the client application, and services in the server application).
Screenshot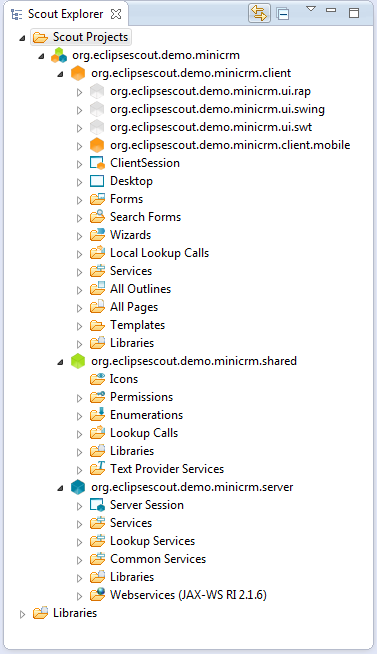 Project structure tree
A typical Scout Project consist of different plugins :
Bundle Dependencies
Scout SDK Explorer groups your application bundled into groups. Subprojects are usually displayed as a subgroup of its root project. The SDK explorer considers plugin dependencies to build the presented bundle tree.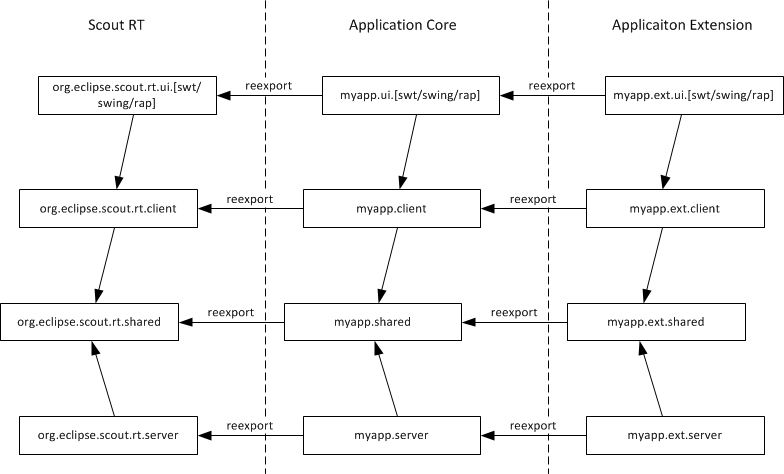 See also