Papyrus for Sysml
Structure
Each plugin contains a UML model that allows to design plugins inside SysML.
The name of the root model must be the name of the current plugin.
This UML model contains 4 sub-models:
a model of Requirements
a model of Use Cases
a model of Design
a model of Test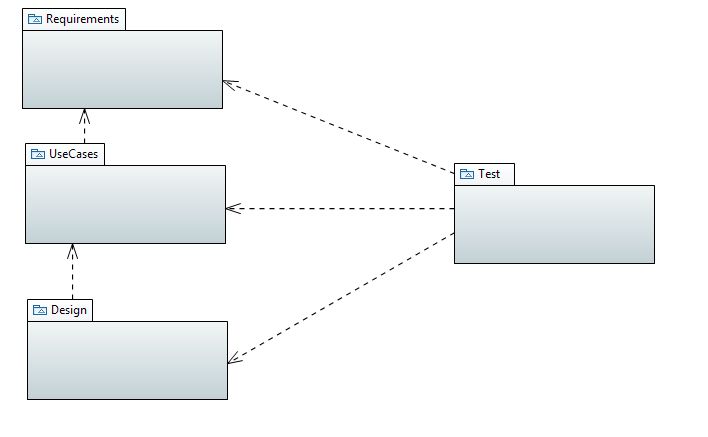 The Requirements model
This model contains all the requirements dedicated to the current plug-in.
Rule: The requirements model cannot contain sub-models or sub-packages. It must contain a hierarchy of requirements.
Requirement
Each requirement has an id that conforms to the following grammar pattern:
<Requirement id>::="Req_"<digit><digit><digit>

For example, "Req_001" can be the first top requirement inside the plugin.
Add a dot with 3 new digits if a requirement is contained inside other requirement.
A requirement contained inside the first requirement has the following id:"Req_001.001"