OHF Bug Reports
To report a bug on one of the OHF component use the following Eclipse Bugzilla

The Eclipse Bugzilla is located here: https://bugs.eclipse.org/bugs/.
If you don't have an account yet, create yourself one (use any email address).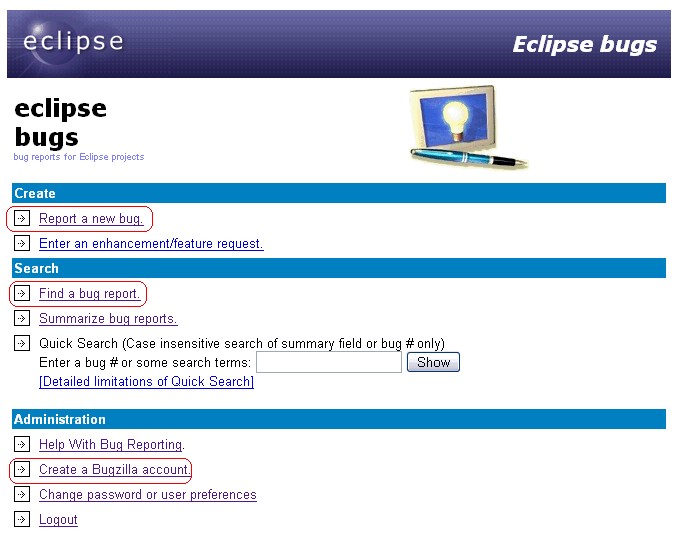 Looking for bug
To look for all OHF bugs and status click "Find a bug report." and do the following query: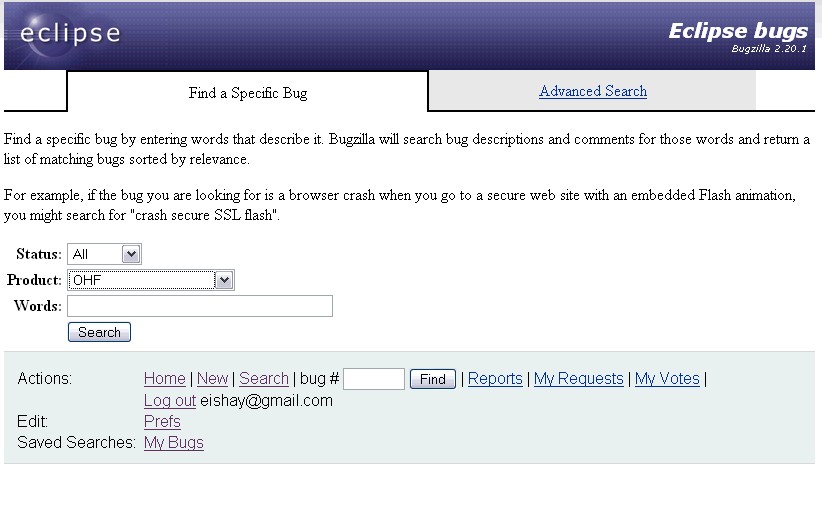 reporting a bug
To report a new bug, click "Report a new bug." --> select the "technology" specification --> select the "OHF" product --> select one of the components. The components IBM is in charge of are bridge, pdq.consumer, pix.consumer, pix.source, WADO, xds.consumer, xds.metadata, and xds.source.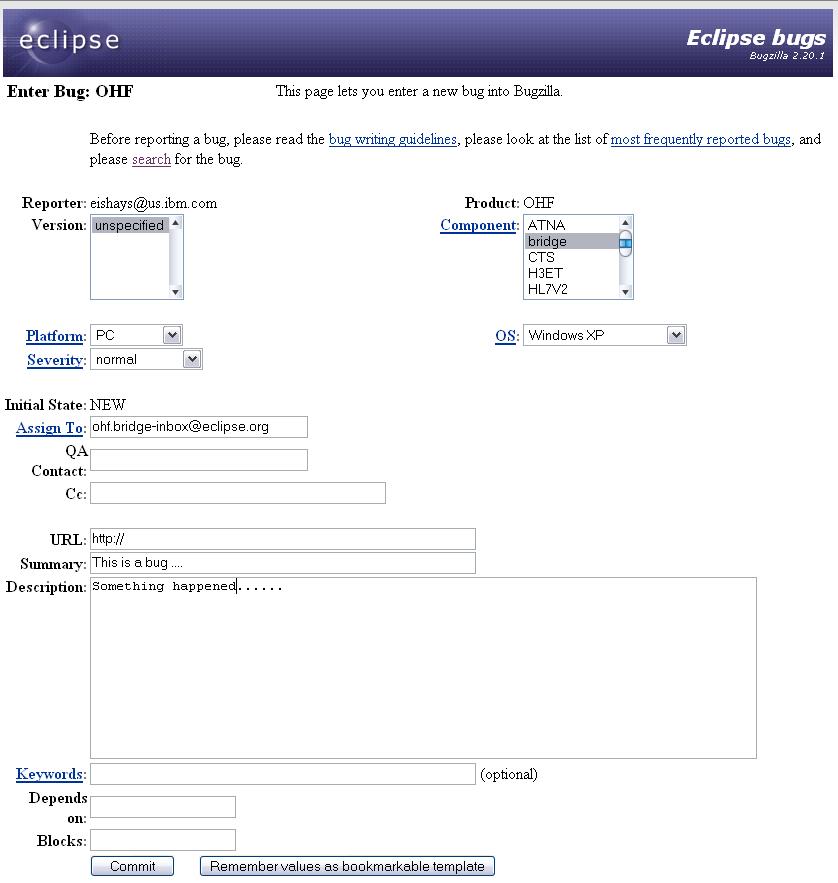 Listening on a bug
If you wish to receive emails when a component has a new bug or a bug is resolved, go to "Prefs" --> "Email Preferences".
You may add there the list of components inbox you want to receive notification from (see the snapshot):