Martin Oberhuber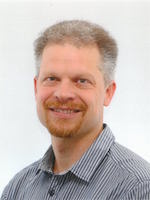 Martin is the chair of the Eclipse Architecture Council (EAC), Eclipse PMC member, Platform/Resources committer, and leader of the TCF project. As an Open Source Enthusiast, he has specialized on developer tools and IDE usability for more than 18 years. His many interests have made him fluent in more than 10 programming languages including Java, C++, GNU/Linux technology, source parsing and user experience design. Martin holds a Master of Engineering degree in Telematics from the University of Technology Graz/Austria, and is a certified ScrumMaster.
Hobbies include: his kids Felix and Sophia, playing all sorts of musical instruments, skiing, hiking and the combination of both.
E-mail: mober.at+eclipse <at> gmail.com See also his LinkedIn Profile, Xing Profile or Profile at the Scrum Alliance.
.