Eclipse Stammtisch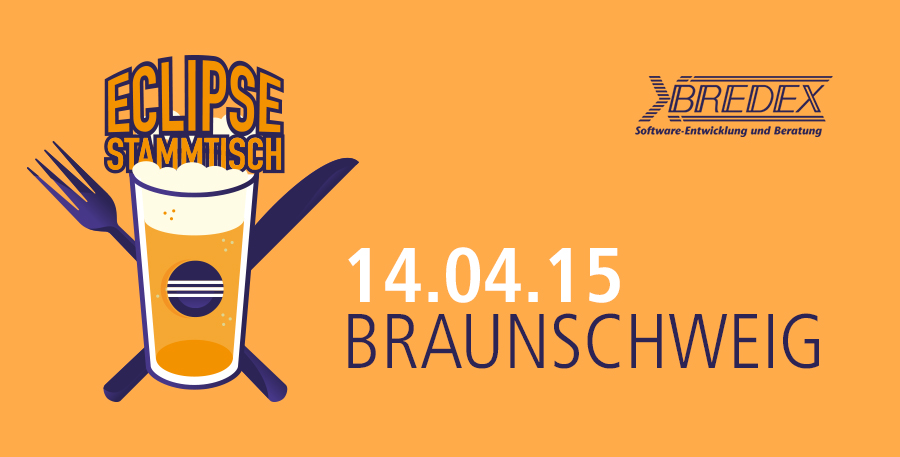 Registration
The ticket registration on Eventbrite is now open.
Location
Bredex GmbH
Mauernstr. 33
38100 Hannover
Germany
Date and Time
March 14th - 7pm | 19:00 Uhr
Organizers
Jonathan Beddig, BREDEX GmbH
Sponsors

BREDEX GmbH
Agenda
19:00 - get together
19:20 - Begrüßung durch Jonathan Beddig (Head of Marketing @ Bredex GmbH)
19:30 - Sebastian Struckmann talks about the new client API in Jubula, that lets you write Jubula UI tests in Java code
- Networking & open end -
After the talk, we will move on to a nearby restaurant Lord Helmchen (on Tuesdays it's Schnitzel day!).