Eclipse DemoCamps November 2012/Bonn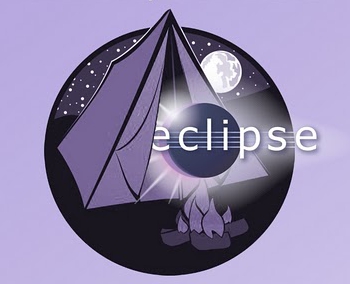 What is an Eclipse DemoCamp?
Location
Collegium Leoninum Bonn, up to 80 participants
When traveling by car, you'd better use http://www.bcp-bonn.de/bcp/index.php?id=95 which is open 24h.
Date and Time
Monday, November 19th, 2012, 18:15
Sponsors
This Demo Camp will be sponsored by itemis AG, Eclipse strategic member and the leading company for model-driven software development.

If your company is willing to co-sponsor this event, please contact Matthias Gutheil.
Organizer
Presenters
Manuel Bork, Task Focused Diagrams with Mylyn MFT and UML Lab
Dennis Hübner, Active Annotations - Annotation Processing on Steroids with Xtend
Patrick Könemann and Alexander Nyßen, Yakindu EA-UML-Bridge - Bridging the gap between Enterprise Architect and Eclipse
Martin Lippert, VMware Inc., Scripted - using Eclipse Orion to build an advanced but lightweight JavaScript editor
Ed Merks, Xcore: The Latest and Greatest
Benjamin Muskalla, Build, Stage, Review, Merge: Task-focused Development the Eclipse Mylyn Way
Holger Staudacher, Highly Interactive Mobile Apps with RAP
Martin Taal, Taking EMF to the Mobile Web - EMFT Texo on HTML5
Most of the talks will be in English.
Our time constraints don't allow more than 8 presentations.
Agenda
18:15 - 18:30 Reception
18:30 - 18:45 Opening
18:45 - 19:05 Martin Lippert
19:10 - 19:30 Patrick Könemann
19:30 - 20:00 Break, Snacks
20:00 - 20:20 Dennis Hübner
20:25 - 20:45 Martin Taal
20:50 - 21:10 Ed Merks
21:10 - 21:40 Break
21:40 - 22:00 Benjamin Muskalla
22:05 - 22:25 Manuel Bork
22:30 - 22:50 Holger Staudacher
22:50 - open end Eclipse Stammtisch at Collegium Leoninum Bonn
Who Is Attending
If you plan on attending please add your name and company to the list below. If you have any trouble with the wiki, just send an email to Matthias Gutheil.
Houssam Abdoullah, Universität Bonn
Ilshat Aliyev, Universität Bonn
Adnan AL-Soswa , Universität Bonn
Andreas Becker, Universität Bonn, Institut für Informatik III
Martin Below, Freelancer
Patrick Breucking, T-Systems
Boris Brodski, Freelancer
Andreas von Dömming
Ana Dragomir, RWTH Aachen
Andrej Dyck, RWTH Aachen
Dr. Tomas Forkert, Deutsches Zentrum für Luft- und Raumfahrt e.v, DLR, German Aerospace Center
Andreas Ganser, RWTH Aachen
Obaid Maroof, Universität Bonn, Institut für Informatik III
Jan Matèrne, RZF NRW
Nils Meinert, T-Systems
Ulrich Merkel, Freelancer
Mian Muhammad Ali, Universität Bonn, Institut für Informatik III
Lothar Nieswandt, T-Systems
Fabian Noth, Universität Bonn, Institut für Informatik III
Sebastian Pötzsch, RZF NRW
Tobias Rho, CompuGroup Medical AG
Erwin Rossen, Nspyre
Martin Schulze, Fachhochschule Köln, Institut für Nachrichtentechnik
Holger Staudacher, EclipseSource
Martin Taal, springsite
Ralph Wrzal, T-Systems

Please add your name in alphabetical order.