Eclipse DemoCamps November 2011/Warszawa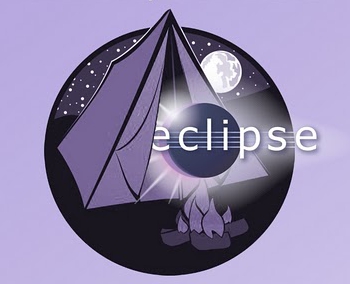 What is an Eclipse DemoCamp?
Location
MIMUW room 5440
ul. Banacha 2
Warszawa (Poland)
Date and Time
8th November, 2011 18:00-20:15
Sponsors
This Eclipse DemoCamp is sponsored by mLife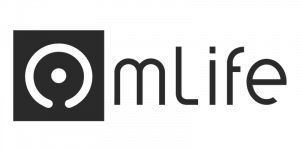 mLife offers services aimed at businesses expanding by adding new mobile delivery channels and at MNOs willing to implement innovative telecommunication services.
If your company is willing to co-sponsor this event, please contact Jacek Laskowski.
Organizer

Presenters
JavaFX Piotr Chmielewski
Garbage-First Garbage Collection in Java 7 Paweł Cesar Sanjuan Szklarz
New concurrency features in Java 7 with Eclipse Indigo SR1 Jacek Laskowski

If you would like to present at this event, please contact Jacek Laskowski.
Who Is Attending
If you plan on attending please register at Warszawski Eclipse DemoCamp 2011 registration page (the list below is updated on a daily basis). We'd like to see as many people as possible. Entrance is at no charge. The more the merrier.
Bartłomiej Kuczyński
Radosław Szmit
Piotr Zajączkowski
Piotr Betkier
Kamil Szymański
Piotr Kania
Karol Kornecki
Edmund Fliski
Sławomir Wojciechowski
Dawid Bielecki
Wojciech Stańczuk
Paulina Sokal
Adrian Chrząstowski
Mariusz Borkowski
Piotr Pietrzak
Janusz Jabłonowski
Marcin Zajączkowski
Paweł Cesar Sanjuan Szklarz
Adam Michalik
Michał Lewandowski
Marcin Pieciukiewicz
Adam Dąbrowski
Dariusz Stefański
Dmitry Kolesnikov
Grzegorz Sarzalski
Andrzej Wisłowski
Dominika Biel
Dominik Wiernicki
Jakub Nabrdalik
Daniel Krawczyk
Mateusz Hałasa
Kamil Kołodyński
Michał Karolik
Piotr Szczepanik
Łukasz Siwiński
Sebastian Konkol
Marcin Gwózdek
Adrian Jaskółka
maciej zuchniak
Łukasz Chodarcewicz
Marcin Trościańczyk
Marek Maj
Marcin Osowski
Paweł Nowosad
Artur Gajowy
Michał Więckowski
Konrad Grochowski
Kamil Kurop
Michal Grzejszczak
Maciej Podgajny
Kamil Kędzia
Konrad Księski
Michał Lenart
Jarosław Grabowski
Maciej Zasada
Anna Mazińska
Kamil Nogański
Paweł Bobruk
Zacheusz Siedlecki
Ewa Paszkowska
Konrad Kiełbasa
Maciej Jankowski
Dominik Przybysz
Remek Mytyk
Krzysztof Nielepkowicz
Krzysztof Miksa
Adam Stojanowski
Jan Kowalski
Paweł Gałecki
Paweł Kopiczko
Krzysztof Bogdan
Kamil Żbikowski
Piotr Ładyżyński
Łukasz Siczek
Wojciech Erbetowski
Rafał Nagrodzki
Mariusz Wziątek
Mateusz Michalowski
Leonard Staroszczyk
Maciej Kubiak
Arkadiusz Konior
Krzysztof Polak
Robert Dyl
Bartosz Borowiec
Artur Bernat
Małgorzata Paszkowska
Piotr Dziubiński
Witold Sosnowski
Konrad Starzyk
Hubert Jankowski
(ostatnia aktualizacja: 8.11.2011, 23:50)
Warszawski Eclipse DemoCamp 2011 registration page