Eclipse DemoCamps November 2011/Toronto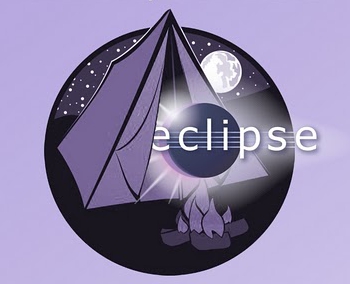 What is an Eclipse DemoCamp?
Location
Red Hat Toronto, 90 Eglinton Ave. East, Suite 502 (Note: different than previous Red Hat office)
Date and Time
16 November 2011 6:30 PM
Sponsors
This Eclipse DemoCamp will be sponsored by the Eclipse Foundation and Red Hat.
If your company is willing to co-sponsor this event, please contact Andrew Overholt (email overholt at redhat.com).
Organizer
Andrew Overholt, Red Hat (email overholt at redhat.com)
Agenda
<add your agenda here>
Presenters
If you would like to present at this event, please add your name below.
Andrew Robinson, Fedora Packager for Eclipse
Marcelo Paternostro, Oracle Enterprise Pack for Eclipse
Brian de Alwis, E4 CSS
Igor Fedorenko, m2e
Peter Krogh EclipseLink (email pkrogh at oracle dot com)
Wayne Beaton, Orion (but I am willing to give this up if one of the Orion committers wants to do it instead)
Who Is Attending
If you plan on attending please add your name and company to the list below. If you have any trouble with the wiki, just send an email to <add the organizer name and email address here>.
Limit approximately 30
Andrew Overholt, Red Hat
Andrew Ross Wayne Beaton, Eclipse Foundation
William Cheung, solo guy
Jeremy Bradbury, University of Ontario Institute of Technology
Jordan Anastasiade, Seneca College S@York
Kevin Jalbert, University of Ontario Institute of Technology
Hugh Gamble, Phaedra V
Stephen Smith
Elliott Baron University of Toronto
David Kelk, University of Ontario Institute of Technology
Darcy Casselman OpenText
Chris Tyler Seneca CDOT
Jeff Johnston Red Hat
Zhubin Salehi Route1 Inc.
Kevin Doyle, IBM
Ash Hariharan, IBM
Peter Krogh, Oracle
Cody-James LeBlanc
Marcelo Paternostro, Oracle
Roland Grunberg Red Hat
Severin Gehwolf Red Hat
Sina Jahangirizadeh
Jay Kim FIS
Dmitry Bolk FIS
Dorina Stratulat FIS
Igor Fedorenko, Sonatype
Sami Wagiaalla, Red Hat
Leonard Norr
Christian Sadilek, Red Hat