Eclipse DemoCamps November 2011/Raleigh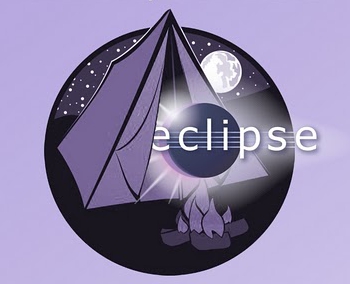 What is an Eclipse DemoCamp?
DemoCamp Pictures
We would like to thank all of the presenters and participants for another successful DemoCamp in RTP! Hope to see you all again next year. Here is a set of photos.
Location
Bocci Trattoria & Pizzeria http://www.bocciitalian.com/
Sutton Station
5850 Fayetteville Road
Durham, NC (I-40, Exit 276)
(919) 206-4067

Date and Time
November 7, 2011
Time 6:00pm - 8:00pm (please arrive at the venue at 5:30pm)

Sponsors
This Eclipse DemoCamp will be sponsored by Eclipse.
Organizer
Teresa Stephens, IBM
Presenters
We are happy to announce that Mike Milinkovich, Executive Director Eclipse Foundation, will be joining us at his years DemoCamp!
If you would like to present at the DemoCamp, please feel free to add your name, email address, and topic below. Depending on the number of people interested we may have to limit the number of presenters and time of each demo.
Steve Speicher and Michael Fiedler - Enabling OSLC-based integrations using Eclipse Lyo
Mike Milinkovich - Introducing Orion - Web-based development from the people who brought you Eclipse.
John Kellerman - Has it Really Been 10 Years?
Ralph Bosson - Eclipse RCP Development
Xi Ge - BeneFactor: a Flexible Refactoring Tool for Eclipse.
Paul Fullbright - Beyond Code Generation: Mapping Java Objects to XML with Dali
Who Is Attending
If you plan on attending please add your name to the list below or email the organizer. We'd like to see as many people show up as possible!
Jonathan Rippy
Chuck Bridgham (IBM)
Mike Milinkovich (Eclipse Foundation)
Cam Le (IBM)
Shaw Terwilliger (Microsoft)
Pat Huff (IBM)
Teresa J. Stephens (IBM)
Brian Vosburgh (Oracle)
Nick Sandonato (IBM)
Ian Tewksbury (IBM)
Neil Hauge (Oracle)
John Kellerman (IBM)
Dmitri Droujkov (Phenix Solutions)
Kit Lo (IBM)
Klaus Wenger
Nitin Dahyabhai (IBM)
David Williams
Xi Ge (NCSU)
David Kniphuisen (IBM)
Emerson Murphy-Hill (NCSU)
Scott de Deugd (IBM)
Andy Smith (IBM)
Paul Fullbright (Oracle)
Nan Li (Oracle)
Karen Butzke (Oracle)
Lee Surprenant (IBM)
Tran Le (Oracle)
JeeHyun Hwang (NCSU)
Da Young Lee (NCSU)
Bob Youngblood (Phenix Solutions)
James Branigan (Band XI)
Patrick Dempsey (Band XI)
Juanlong Li (NCSU)
Donghoon Kim (NCSU)
Wei Jia (NCSU)
Shundan Xiao (NCSU)
Yoonki Song (NCSU)
S. Xiao
Les Davis
Mike Tabb