Eclipse DemoCamps November 2011/Ottawa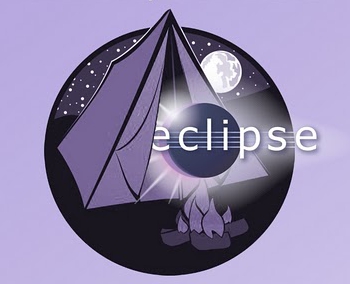 What is an Eclipse DemoCamp?
Location
The Prescott, 379 Preston Street Ottawa, Ontario [1]
Date and Time
Thursday November 24, 2011 6:00PM - 10:00PM
Sponsors
This Eclipse DemoCamp will be sponsored by The Eclipse Foundation, IBM Ottawa Software Lab and Oracle.
If your company is willing to co-sponsor this event, please contact Perri Lavergne.
Organizer
Agenda
| | |
| --- | --- |
| | This event will be a special DemoCamp format to celebrate the 10th anniversary of Eclipse. As the birthplace of both Eclipse and the Eclipse Foundation, Ottawa is the ideal spot to celebrate this major milestone! Join us for cake, beverages, and Eclipse photos and memorabilia from over the years. |
Who Is Attending
If you plan on attending please add your name and company to the list below. If you have any trouble with the wiki, just send an email to Perri Lavergne.
Mike Milinkovich, Eclipse Foundation
Perri Lavergne, Eclipse Foundation
Christopher Guindon, Eclipse Foundation
Andrew Ross, Eclipse Foundation
Charles Godwin, CA Technologies
John Arthorne, IBM
Mike Norman, Oracle
McQ, IBM
Remy Suen, IBM
Kim Moir, IBM
Doug Schaefer, Wind River
Silenio, IBM
Mark Macdonald, IBM
Eric Moffatt, IBM
Grant Gayed, IBM
Nick Edgar, IBM
Donald Smith, Oracle
Pascal Rapicault, Sonatype
DJ Houghton, IBM
Olivier Thomann, IBM
Andrew Niefer, IBM
Mikhail Khodjaiants, Mentor Graphics
Paul Webster, IBM
Lynn Gayowski, Klocwork -> Some pictures from the evening
Kevin Barnes, Fan of Lynn Gayowski
Ian Skerrett, Eclipse Foundation
Nathan Gervais, Eclipse Foundation
Sharon Corbett, Eclipse Foundation
Steve Northover, Oracle
Duong Nguyen, IBM
Wayne "Mad Dog" Beaton, Eclipse Foundation
Ken Walker, IBM
Denis Roy, Eclipse Foundation
Rodrigo Peretti, IBM
Angela Wilson, GoC
Sebastien Angers, Compuware
Anthony Dahanne, Compuware
Doug Clarke, Oracle
Tom Ware, Oracle
Christian Bourgeois, Compuware
Mike Keith, Oracle
Amit Nandi, Wind River
John Duimovich, IBM
Robert Powell, GoC
Kenn Hussey, Cloudsmith
Tod Creasey IBM
Ashraf Osman, GoC
Kavita Tiwari, Ericsson
Thomas Fletcher, Crank Software
Kimberly Steski, AT&T Canada
David Minsky, Oracle