Eclipse DemoCamps November 2011/Karlsruhe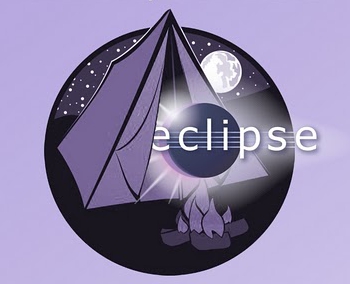 Democamp
Program
Here's our program. Thank you to everyone who submitted a demo!
17:30 - 17:40 Intro
17:40 - 18:05 The Evolution of Design Quality in Eclipse JDT, George Ganea, Ioana Verebi, Intooitus s.r.l.
18:05 - 18:30 Komponentenextraktion und -wiederverwendung mit DEviSE, Lars Alvincz, andrena objects ag
18:30 - 18:55 Dynamic Web Applications with RAP and OSGi, Holger Staudacher, EclipseSource
18:55 - 19:30 Break
19:30 - 19:55 Git and Eclipse: News from EGit, Gerrit and Github integration, Stefan Lay, SAP AG
19:55 - 20:20 Eclipse UOMo - Typesafe Units of Measurements and its Usage for Open Data, Werner Keil, Creative Arts & Technologies
20:20 - 20:25 Closing
starting 20:45 Eclipse Stammtisch
More details are on the Karlsruhe 2011 Program page.
Location
FZI Forschungszentrum Informatik
Haid-und-Neu-Straße 10-14
76131 Karlsruhe

Nearest tram stop: Karl-Wilhelm-Platz
http://www.fzi.de/anfahrt.html
Date and Time
Nov. 29th 2011
17:30
Photos
More photos are available at here.
Eclipse Stammtisch
A Stammtisch will follow directly after the DemoCamp. Sign up for the Karlsruhe Stammtisch on doodle http://www.doodle.com/xyq8ddw3ytqqftcv. Space is limited so please let us know you'll be attending.
The Stammtisch will be held at the Vogelbräu in Karlsruhe:
der Vogelbäu GmbH Kapellenstraße 50, 76131 Karlsruhe Tel.-Nr. 0721-377571 Fax.-Nr. 0721-370902 www.vogelbraeu.de
Organizer
FZI Forschungszentrum Informatik, Karlsruhe
Michael Hauck, hauck@fzi.de
Registration
Please register on the Karlsruhe DemoCamp Eventbrite site.
The Karlsruhe DemoCamp is free of charge.
Our venue is limited to a maximum audience of 90 people.