Eclipse DemoCamps November 2010/Vienna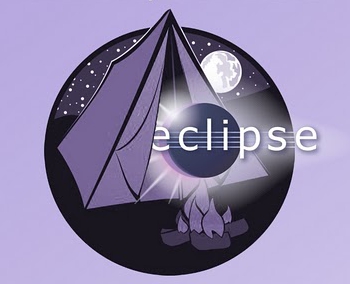 What is an Eclipse DemoCamp?
To keep updated about upcoming DemoCamps in Vienna, follow us on Twitter.
Location
Conference Center NINETEEN/Business Base NINETEEN (Google Maps)
Mooslackengasse 17, 1190 Wien (U4 Heiligenstadt)
Date and Time
December 1, 2010
17:00 - 22:00

Schedule (as it was)
17:00 - 17:15 : "warm up" (first beer ;-)
17:15 - 17:30 : (technical problems ;-)
17:30 - 17:45 : introduction
17:45 - 18:00 : "sponsor time" - agent°ex
18:00 - 19:00 : 2 presentations
19:00 - 19:30 : break with refreshments (Sorry no food - bring a sandwich ;-)
19:30 - 20:30 : 2 presentations
20:30 - 21:00 : break with refreshments
21:00 - 21:30 : 1 presentations
21:30 - 22:00 : "cool down"
Organizers
Sponsors
(*) Gold Sponsor, thank you very much
Presentations
Each presentation will be around 30'. Presentations will be in German.
Who Was Attending
Michael Clay, Codeworkz
Peter Kofler, code-cop.org
Michael Horvath, agent°ex
Martin Hofer, agent°ex
Florian Pirchner, redView
Manuel Wimmer, Business Informatics Group
Philip Langer, Business Informatics Group
Konrad Wieland, Business Informatics Group
Kilian Matt, INSO
Ali-Riza-Savas Saral, Allianz
Albert Bischof, Allianz
Martin Reiterer, INSO
Thomas Kernstock, e-technologies
Sebastian Dietrich, e-movimento
Alexander Mintchev, KalinaStar
Martin Lackner, Allianz
Thomas Tik, Allianz
Joachim Grüneis
Görge Albrecht, A1 Telekom Austria
Lidia Dominguez, Anecon
Maria Vill, Anecon
Josef Krammer
Wolfgang Wache
Michael Halwax, Valida
Marius Pfeifer, Anecon
Christian Schaefer, Sphinx IT Consulting
Horst Dehmer, Frequentis AG
Mark Struberg, INSO
Siegfried Göschl
Sabine Winkler
Daniel Fede, CNS GmbH
Peter Payerl, CNS GmbH
Alexander Bruckner, CNS GmbH
Lubos Bistak
Stefan Melbinger
Kariem Hussein
Ruslan Fayzrakhmanov, DBAI Group (Vienna University of Technology)
Alexander Wascher
Stefan Reiterer, INSO
Marcus Vitek
Leo Brunnhofer
Alexander Klinsky, LSI
Stefan Strobl, INSO
Christoph Nagl
Claus Polanka CPB Software AG
Dominik Karall, T-Mobile International Austria
Christoph Pickl bwin Interactive Entertainment AG
Florian Zwerina
Martin Lorenz
Matthias Muehlich
and another 10 without registering before (bad bad boys ;-)
Summary
During talks, at least 40 people were in the room, probably more and in the end all beer bottles were empty. What a success! Thank you everybody for making it such a nice evening. We'll see each other again next year. To keep updated about upcoming DemoCamps in Vienna, follow us on Twitter.