Eclipse DemoCamps November 2010/Portland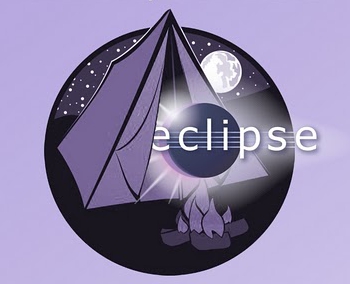 What is an Eclipse DemoCamp?
Looking for the Dec 1st. 2011 Democamp? Click here.
Location
Lucky Labrador Beer Hall
1945 NW Quimby
Portland, OR 97209
(map, directions)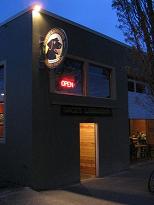 Photo courtesy of Lucky Lab
Date and Time
Monday, November 8th 2010, 6 - 9pm. Talks start at 6:30pm.
Sponsors
Organizer
Elias Volanakis (503 929 5537), EclipseSource
Agenda: Eclipse for Mobile Developers
1. Android Development with Eclipse
Michael Galpin is a mobile architect at eBay, where he works on eBay Mobile for Android and eBay's mobile web site. He is an author of the upcoming book Android in Practice and a frequent contributor to IBM's developerWorks site. He has spoken at numerous technical conferences such as JavaOne and EclipseWorld and you can find him on Twitter as @michaelg.
2. BlackBerry Application Development Options
Research In Motion is a longtime contributor and consumer of several Eclipse projects as a Enterprise Member of the Eclipse Foundation. From Java to Web (as well as Flash/AIR and native C/C++ on the BlackBerry Playbook), Eclipse plays an integral role in enabling developers on the BlackBerry platform. This talk discusses these options for BlackBerry Application development and demonstrates the Eclipse tooling.
3. iPad development with Eclipse
Eclipse RAP is a mature framework for writing multi-platform applications with Java. We are now adding the iPad as an additional platform. This talk will introduce the technology and demo a single-source / triple-platform app (Java client / PC web-client / iPad web-client).
Elias Volanakis (@evolanakis) is an Eclipse RAP committer and mobile development enthusiast. At EclipseSource he helps customers write Eclipse-based software. When not coding he enjoys running and the art of cooking.
Who Is Attending
If you plan to attend please add your name and company to the list below. This will help us plan food & seating. If you have any trouble with the wiki, just send an email. Thanks!
Elias Volanakis (@evolanakis), EclipseSource
Kai Zhang, IBM
Bryan Lee, Axian
Michael Galpin, eBay
Seth Shikora
Martin Hald
John Thomas, RIM
Troy Acott, Critical Path
Mark Dopheide
Bob Brehm
Daniel Kranowski, Business Algorithms
Bryan Fox, Cloud Four
Dwarakanath Mysore
Ben Acker, Yesmail
Gera Shegalov, Oracle
Chad Riddle, SoftSource
Todd Davis, Northwest Evaluation Association
Dave Shanley, CrowdCompass
Rhett Savage, Critical Path
Richard Johnson, Chrome Systems
Sean Dargen, Azad
Patrick Timlick, Timlick & Associates.
Scott Lewis
Brendan Joyce, Tryon Creek
Jasper Lieber, Critical Path
Vincent Yau, Intel
Cameron Ough, Cigna Healthcare
David H Stannard
Jeffrey L. Brandt, mHealthBridge
Mario Raia, Mobile Warrior
Kevin Bradley, Mobile Warrior
Don Greear, Mobile Warrior
Lyle Harris (+1)
Jussi Heikkola, GE Healthcare
Laurence Gellert, University of Oregon
Tracy Harton, Amphibious Technologies
Jennifer Adams
Heikki Julkunen, Skycharts
Steve Paquin, Vigillo
Mark Horn
David Craft
Weifeng Bao
Mathew Joseph
Khaled Almahallawy
Sahar Mostafa
Nixon Xavier
Derrick Streng
Jason Harper
Seth Milliken
Jayesh Mittal