Eclipse DemoCamps November 2010/Dortmund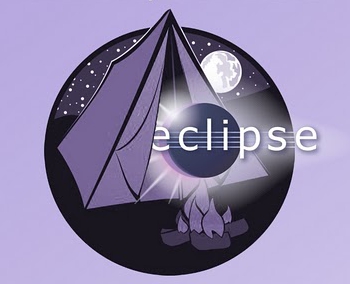 What is an Eclipse DemoCamp?
Location & Time
Freizeitzentrum West, Ritterstraße 20
http://www.fzw.de/location.html
Date and Time: November 30th, 18:00h - 21:30h.

Organization
Organizer
Karsten Thoms, itemis AG
Mobile: +49 170 6369841
Mail: karsten.thoms@itemis.de
(Please use "[EclipseDemoCamp]" as prefix to email subject)
Twitter / Skype: kthoms
Sponsoring

This Demo Camp is sponsored by the Eclipse Foundation and itemis AG, Eclipse strategic member and the leading company for model-driven software development.

If your company is willing to fund this event, too, then get in contact with the organizers.
Agenda
18:40 - 19:10: Pause, Snacks
Who Is Attending
If you plan on attending please add your name and company to the list below. If you have any trouble with the wiki, just send an email to karsten dot thoms at itemis dot de.
ekke (ekkehard gentz), independent software architect
Sven Wenzel, Universität Siegen
Peter Ziesche, Dr., ThyssenKrupp Steel Europe AG
Marcel Duffe, FH Dortmund
Stefan Winkler, Freelancer, CDO Committer
Johannes Stammel, FZI
Thorsten Langer, GBTEC Software + Consulting AG
André Paulmann, PSI Logistics GmbH
Marco Beicht, PSI Logistics GmbH
Jörg Brüwer, DB Schenker AG
Jürgen Gabelmann, Advantics
Phillip Kroll, denkwerk GmbH
Andreas Lehmkühler, RWE IT GmbH
Jan Bührmann, netDV
Thomas Minor, Rhenus Port Logistics GmbH & Co. KG
Holger Ostender, Ostlender Software-Beratung, It-Services
Sebastian Rzepka, run-e GmbH & Co. KG
Michael Lukas, Intland Software GmbH
Eileen Mosch, LOGIBALL GmbH
Marion Friebe, LOGIBALL GmbH
Timo Senger, LOGIBALL GmbH
Oliver Pütter, LOGIBALL GmbH
Wilko Grey, LOGIBALL GmbH
Jörg Meister, Freelancer
Robert Soffa, RWE IT Slovakia
Daniel Chernuchin, MATERNA GmbH