Eclipse DemoCamps November 2010/Bay Area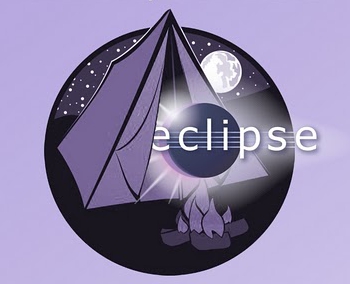 What is an Eclipse DemoCamp?
Date and Time
Thursday, November 18th, 6pm-9pm
Attend the Event
This is a FREE event. To attend, add your name to this Wiki at the bottom, or send an email to jonathan@replaysolutions.com. Or just show up! Everyone is welcome.
Location
Replay Solutions, 2100 Seaport Blvd., Top Floor, Redwood City, CA, 94063

Sponsors

Replay Solutions, Inc.
Organizer
Jonathan Lindo, Replay Solutions
Pieter Humphrey, Oracle
Presenters
If you would like to present at the DemoCamp, please feel free to add your name and topic to the list.
Greg Stachnick, Oracle, ADF Tooling in the Oracle Enterprise Pack for Eclipse
Jonathan Lindo, Replay Solutions, Replay Solution's Eclipse Integration
Mike Milinkovich, Eclipse Foundation, Eclipse Marketplace Client
Ashwini Verma, Actuate, Interactive Reporting with Eclipse BIRT
Moritz Eysholdt, itemis AG, Develop (Domain Specific) Languages with Xtext
Who Is Attending
If you plan on attending please add your name and company to the list below. If you have any trouble with the wiki, just send an email to jonathan.lindo at replaysolutions dot com.
Jonathan Lindo, Replay Solutions
Pieter Humphrey, Oracle
Greg Stachnick, Oracle
Kagan Turgut, Brane Corp
Mike Milinkovich, Eclipse Foundation
Ashwini Verma, Actuate Corp.
Moritz Eysholdt, itemis AG
Anna Chavez, Replay
Steve Robenalt, Web Circuit
Daniel Parrillo, Strategi LLC (host of LinkedIn Eclipse Group)
Jeff Daudel, Replay Solutions
Suman Cherukuri, Replay Solutions
Grover Righter, Lever10
Kamil Synek, Sonics Inc.
Peter Ateshian, Naval Postgraduate School
Vishnu Bhagat, Infosys Technologies.
Satish Rotella, Risk Management Solutions Inc.
Liz Lam, Perforce Software
Thermond Adams, BankServ
Amanda Hua, Paypal
Durgaprasad Guduguntla, eBay Inc.
Ashvin Radiya, AvantSoft/Eclipse University
Joan Ika, PayPal
Mike Karmindro, OpenTable, Inc
Alexey Skorokhodov, Starview Technology.
Dietmar Stoll, itemis AG
Peter Mooshammer, self
Pudur Ramaswamy, Paypal
Dan Bourque, Cisco (Presented Time Travel at EclipseCon)
Walter Nissen, Lawrence Livermore National Laboratory
Kam Wang
Austin Wu, McAfee Inc
Gilles de Bordeaux, self
Add your name here... (Click EDIT at the top of the page)