Eclipse DemoCamps November 2010/Antwerp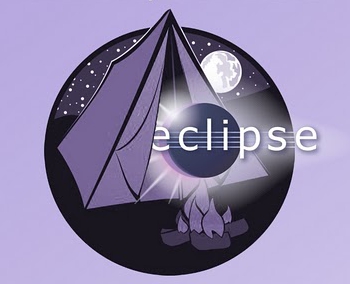 What is an Eclipse DemoCamp?
Location
Business Park King Square
Veldkant 35 D
2550 Kontich (Antwerp)
Belgium
Please register via following link: Eclipse DemoCamps Registration Form
Date and Time
Date: Tuesday, November 30
Time: Starts at 18:30 hrs, End around 22:00 hrs
Sponsors
Organizer
Yuri Kok, Industrial TSI
Tom Bauwens, SmartApps
Presenters
If you would like to present at the DemoCamp, please feel free to add your name and topic to the list.
19:00 - 19:15 Mike Milinkovich, Eclipse Foundation: KEYNOTE
19:15 - 19:30 Ralph Mueller, Eclipse Foundation: "You know the past, can you guess the future of Eclipse?"
19:30 - 20:00 Ralf Sternberg, EclipseSource: A talk from the Eclipse Summit 2010: "A look ahead at RAP: what's new now and will be noteworthy in the future"
20:30 - 21:00 Oliver Wolf, Product Manager and Architect at SOPERA GmbH: "SOA at Eclipse"
21:00 - 21:30 Wim Jongman, Industrial-TSI: Eclipse Mashup: How we use Eclipse Technology to stay ahead.
Who Is Attending
If you plan on attending please add your name and company to the list below. If you have any trouble with the wiki, just send an email to yuri.kok at industrial-tsi dot com. This event is free of any costs. Catering is provided. After the presentations / demo's there is a chance to network.
Yuri Kok, Industrial TSI
Tom Bauwens, SmartApps
Ief Cuynen, SmartApps
Dieter Wachters
Tascha Carl
Adriaan Peeters, PeopleWare NV
Roald Hopman, Industrial TSI
Ralph Mueller, Eclipse Foundation
Mike Milinkovich, Eclipse Foundation
Ralf Sternberg, EclipseSource
Litrik de Roy, Norio
Hendrik Eeckhaut, Sigasi
Chris Noë, SmartApps
Oliver Wolf, Product Manager and Architect at SOPERA
Maarten Meijer, RCP Consultant & Trainer at IBM Nederland BV
Ricky de Klerck, Junior Software Engineer at o2u
Niels Brouwers, Topic Embedded Systems
Mathias Bogaert, Memenco Consulting bvba
Thierry de Pauw, Inventive Designers
Nick van den Bleeken, Inventive Designers
Erik Vanherk, Inventive Designers
Patrice Kerremans, Momads
Dirk Vaneynde, DLV Mechanografie
Bram Bogaert, RealDolmen
Eric Baplue, XPower n.v.
Pierre Mistrot, Brussels Java User Group
Cor Geboers, HP
Jeroen Griffioen, O2U
Saskia Blommaers, iAdvise
Marco Kok, Industrial TSI & Remain Software