Eclipse DemoCamps Luna 2014/Frankfurt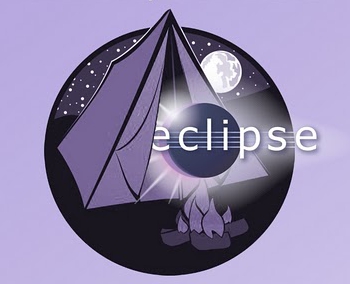 What is an Eclipse DemoCamp?
Location
Yatta Office Frankfurt a.M.
Mainzer Landstr. 50
60325 Frankfurt a.M.

LatLong: 50.1109392, 8.6639151
Date and Time
Thursday, July 10th, 2014, opening 17:00
Sponsors
This Eclipse DemoCamp is sponsored by Yatta Solutions GmbH and compeople AG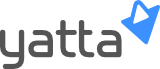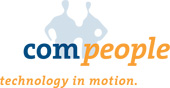 Mediapartners
The Eclipse DemoCamp Frankfurt a.M. is supported and promoted by Software & Support Media GmbH.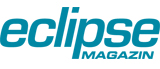 Organizer
If you have any questions regarding the DemoCamp, don't hesitate contacting Manuel Bork, e.g. via email.
Agenda
17:00 Meet & Greet
17:25 Welcome & Opening: Christian Campo, Johannes Jacop
17:30 Eclipse Flux - Connecting the Eclipse IDE to the Cloud-Based Era of Developer Tooling; Martin Lippert, Pivotal
17:50 Crowd-Sourcing, Code-Snippets, and more - What Eclipse Code Recommenders has been up to for Luna; Andreas Sewe, Codetrails
18:10 Eclipse Luna - Hot Topics; Carsten Reckord, Yatta Solutions
18:30 Break & Snacks
19:00 Riena - HowTo scale SWT applications to modern high resolution screens; Thorsten Schenkel, compeople AG
19:20 Jubula and JavaFX; Oliver Goetz, Bredex
19:40 Eclipse Scout - Cloud Backend, Automatic Documentation and other Luna features; Andreas Hoegger, Matthias Zimmermann, BSI Business Systems Integration AG
20:00 After Event: "The Fox and Hound" - Niedenau 2, 60325 Frankfurt
Who Is Attending
If you plan on attending please add your name and company to the list below. You need to have an Eclipse Bugzilla account to do so. Signing up is really easy and not only gives you the chance to attend Eclipse DemoCamps, but also gives you the sweet fuzzy feeling of being able to file Eclipse bugs! Come on, give it a try - we know you can do it! Alternatively, use our website to register.
Note: Though its up to the speakers, please be aware that the event language in general will be German. Most talks will be hold in German.
Christian Campo, compeople AG
Andreas Sewe, Codetrails
Manuela Duft, compeople AG
Claudia Fröhling, Eclipse Magazin
Diana Kupfer, Eclipse Magazin
Robert Gabriel, Itemis AG
Kurt Ebert, Itemis AG
Ralph Schuster, Lufthansa AG
Uli Merkel, freelancer
Thorsten Schenkel, Compeople AG
Laura Liparulo, Medical Columbus AG
Andre Reichert, HERE Maps
David Schmitz, HERE Maps
Karl Schmitt, DB Systel
Uwe Kitzmann, EVAS Softwarelösungen GmbH & Co. KG
Alexander Bouriakov, SER Solutions Deutschland GmbH
Gerd Aschemann
Stefan Acker
Igor Polietaiev, HERE Maps
Mourad Jarrar
Wolfgang Weigend, Oracle
Simone Seurer, Sungard
Caroline Rieseler, Sungard
Martin Fütterer
Moritz Lippe, Syntegris GmbH
Jens Krähmer, DB Systel
Robert Lengsfeld, Cofinpro
Sebastian Selig, selig-it
Julia Szalay, meddv GmbH
Larissa Werlein
Jochen Kraft, Glory
Qaiser Abbasi, NovaTec Consulting
Mike Weiland
Jonathan Jung
Markus Bohr, DER Touristik GmbH
Oliver Glier
Michael Scharf, scharf-software
Daniel Haftstein
Marc- Kevin Bendig, peiker acustic GmbH & Co. KG
Christian Wehrheim
Olav Lenz
Thomas Muders
Stephan Plantz
Marco D'Onorio De Meo, Kienbaum Management Consultants
Jan Westerkamp, Sensor Aktor GmbH
Mark Poticha, BWI IT