Eclipse DemoCamps Luna 2014/Dresden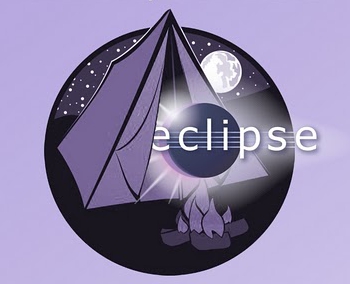 What is an Eclipse DemoCamp?
Location
TU Dresden, Falkultät für Informatik, Raum E023
Anreise: http://www.inf.tu-dresden.de/index.php?ln=de&node_id=12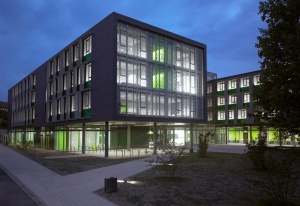 Quelle: TU Dresden, Lothar Sprenger
---
Date and Time
30th June 2014 6:30 pm - 11:45 pm (includes watching the game of this year's FIFA World Cup's eighth-finals)
---
Organizer
Jan Reimann, Technische Universität Dresden - Software Technology Group
---
Sponsors
This Eclipse DemoCamp will be sponsored by SMB GmbH and the Eclipse Foundation.
SMB has been an independent IT consulting firm since 1998. We are devoted to providing high-quality RCP and OSGi software development, consulting and training to mid-sized organizations. Additionally we develop independent products and tools based on the Eclipse Rich Client Platform.
TU Dresden, Fakultät für Informatik - With more than 1800 Students, the Faculty of Computer Science of the Technische Universität Dresden ranks among the largest education institutions for Computer Science in Germany.
Eclipse Foundation is a not-for-profit, member supported corporation that hosts the open-source Eclipse Projects.

If you would like to be a sponsor of this event, please contact Lars Martin (lars.martin@smb-tec.com).
---
Agenda
18:30 Uhr Arrival, Networking
19:15 Uhr Opening
19:30 Uhr "Von SWT auf HTML5 - oder - Warum jetzt alle JavaScript lieben" - Tom Seidel

20:00 Uhr Pause
20:30 Uhr "No App'ologizes in Industrial Automation" - Johannes Tandler and Stefan Hennig
21:00 Uhr "Relationships are cool! - Applikationsentwicklung mit Eclipse RCP und Neo4j" - Lars Martin
21:30 Uhr Conclusion and start of the broadcast of the 6th eighth-finals of the FIFA World Cup 2014

---
Presenters
If you would like to present at this event, please add your name below. Should we receive more submissions than we can fit into the schedule, we will select the ones that we think are most interesting to the audience.
---
Werner Keil, Creative Arts & Technologies: "ETCS - The Long Train to Freedom" - An overview of ETCS (European Train Control System), the OpenETCS initiative and how they use Eclipse (due to a mandatory client meeting moved from this week to Mon I wouldn't get there before the football starts I'm afraid, happy to present at a next DemoCamp if the subject is interesting to the audience in Dresden)
Tom Seidel: "Von SWT auf HTML5 - oder - Warum jetzt alle JavaScript lieben" - Ein Erfahrungsbericht über die Umstellung einer OSGi-basierten SWT Applikation auf ein neues UI-Frontend.
Johannes Tandler and Stefan Hennig, MONKEY WORKS GmbH: "No App'ologizes in Industrial Automation"
Lars Martin: "Relationships are cool! - Applikationsentwicklung mit Eclipse RCP und Neo4j"
Details
If you added your demo to the list above, please add a short abstract to this list so people know what you will be talking about:
No App'ologizes in Industrial Automation

In industrial automation, production processes and machines are supervised by human operators. So called Human Machine Interfaces (HMI) are used for that. There's an increasing demand to realize these software solutions as mobile apps for Smartdevices. As this is very challenging for automation engineers, we've developed the tool Movisa which realizes a model driven development approach using the core technologies Eclipse RCP, EMF, and EMFText. In this talk we will give a short introduction of Movisa and its current development state. The demo will show how Movisa supports automation engineers and how Movisa is supported by Eclipse.
---
Who Is Attending
If you plan on attending please add your name and company to the list below. If you have any trouble with the wiki, just send an email to lars.martin@smb-tec.com .
Jan Reimann, TU Dresden
Marek Kretzschmar, WHZ
Tom Seidel, Independent
Ronny Marx, TU Dresden
Johannes Tandler, MONKEY WORKS GmbH
Alexander Fischer
Bernd Fischer
Sebastian Fuchs
Reiko Nötzold
Pascal Weyprecht
Philipp Schneider
Burkhard Ramme
Alexander Strübing, SMB GmbH
Holger Todorowski
Jens Kutzsche, Independent
---
Past DemoCamps
Eclipse DemoCamp November 2013
Eclipse DemoCamp Kepler 2013
Eclipse DemoCamp November 2012
canceled: Eclipse DemoCamp Juno 2012
Eclipse DemoCamp November 2011
Eclipse DemoCamp Indigo 2011
Eclipse DemoCamp November 2010
Eclipse DemoCamp Helios 2010