Eclipse DemoCamps Juno 2012/Kassel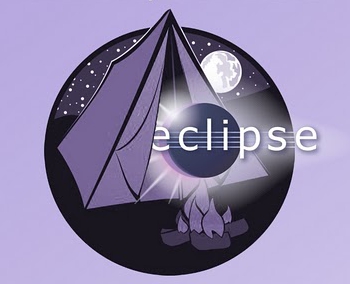 What is an Eclipse DemoCamp?
Location
Zirkus Rambazotti, Ludwig-Erhard-Str. 21, 34131 Kassel
If you travel by train and arrive at the ICE Bahnhof Kassel-Willhelmshöhe, take the Tram 4 and exit at "Marbachshöhe".
Date and Time
Tuesday, June 12th, 2012, opening 17:00
Sponsors
This Eclipse DemoCamp will be sponsored by Micromata GmbH and Yatta Solutions GmbH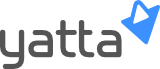 Organizer
Agenda
17:00 Meet & Greet
17:15 Welcome & Opening: Kai Reinhard, Johannes Jacop, Ralph Müller

17:30 JaMoPP - eine Open-Source-Tool zur Analyse und Modernisierung von Software. - Jendrik Johannes, DevBoost GmbH
17:50 CDO 3D - Eike Stepper, Eclipse Modeling Project
18:10 Xcore - Ed Merks, itemis AG, Eclipse Modeling Project and Eclipse Modeling Framework Project Lead

18:30 Break: Snacks

19:00 EMorF - Modelltransformationen leicht gemacht. - Lilija Klassen, Robert Wagner, Büro für Softwaretechnik
19:20 PlayFramework - ein Webframework in Java und Scala - Sebastian Hardt, Johannes Unterstein, Micromata GmbH
19:40 Scribble - Touch Up your GEF Editor - Andreas Scharf, Yatta Solutions & Uni Kassel

20:00 Beer & Barbecue
Who Is Attending
If you plan on attending please add your name and company to the list below. If you have any trouble with the wiki, just send an email to Manuel Bork.
Philipp Hirsch
Christof Lorenz, GWAVA
Albert Zündorf, Uni Kassel
Eike Stepper, Eclipse Modeling Project
Christian Claus, Micromata GmbH
Bernd Kratz, Enercast GmbH
Fred Naujoks, Enercast GmbH
Dominik Benz, Uni Kassel
Alexander Jahl, Uni Kassel
Andreas Koch, Uni Kassel
Ralf Preuß, LWV Hessen
Wolfgang Homburg, LWV Hessen
Vitalij Schmidt, Micromata GmbH
Michael Müller, BS Messtechnik
Hartmut Schanze, GFU Softec
Tobias George, Uni Kassel
Dieter Kopp, Micromata GmbH
Ruben Jubeh, Uni Kassel
Vitali Pankraz, Uni Kassel
Klaus Simon, Uni Kassel
Jeremy Peel, dimari GmbH, KS
Dirk Wenke, ontoprise GmbH
Jens Grehl, K+S IT-Services GmbH
Stefan Töpfer, Dierichs PrePress GmbH
Ann-Kristin Doerfel, Micromata GmbH
Markus Fiedler, Micromata GmbH
Tobias Pipper, K+S IT-Services GmbH
Till Amma
Johannes Unterstein, Micromata GmbH
Sebastian Hardt, Micromata GmbH
Stephan Doerfel, Uni Kassel
Klaus Stiebel, dimari GmbH
Christoph Stuhldreier, dimari GmbH
Jonas Kilian, FLAVIA-IT Management GmbH
Sven Reglitzki, FLAVIA-IT Management GmbH
Michael Kaschjolkin, FLAVIA-IT Management GmbH
Bastian Schäfermeier