Eclipse DemoCamps Juno 2012/Bangalore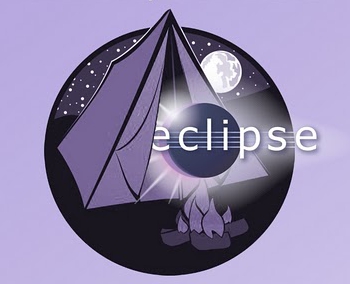 What is an Eclipse DemoCamp?
Location
A Pinch of Tapas and a Tinch of Wine to treat your Tummy as you treat you Mind
@ Eclipse Demo Camp 2012.
EL TABLAO, A Spanish Tapas Restaurant in Koramangala, Bangalore
For Details [Click Here]

Date and Time
22nd June 2012 @ 6:00pm to 9:00pm
Sponsors
This Eclipse DemoCamp will be sponsored by Eclipse Foundation
We are still open for co-sponsors.If your company is willing to co-sponsor this event, please contact annamalai (at) ancitconsulting (dot) com.
Organizer
Annamalai C, ANCIT CONSULTING, annamalai (at) ancitconsulting (dot) com, @malai
Revathy A, ANCIT CONSULTING, reva (at) ancgrp (dot) com
Agenda
Quickie Bit of Introduction along with Welcome Drinks !

Tech Talks and Demos by Eclipseans served on Table with a Series of Tapas

Tummy Delight with some Spanish Fajita

Open Hour - Let the Participants Talk as Desserts are gulped

End to the Yummy Eclipse Demo Camp 2012 - Juno Release
Presenters
If you would like to present at this event, please add your name below.
JDT - Tips & Tricks and What's new in Juno, Deepak Azad, IBM
JFace Data Binding using Windows Builder - Shwetha V, BOSCH India.
Developing on Eclipse Orion - Madhuri V & Jayasimha K S, BOSCH India
Deciding at Runtime [Fragments & GUICE] - Niranjan Babu, BOSCH India
Eclipse Spykit - A Handy Tool for Startup Analysis, Annamalai C, Eclipse Spykit HomePage
Who Is Attending
If you plan on attending please add your name and company to the list below.
If you have any trouble with the wiki, just send an email to annamalai@ancitconsulting.com, reva@ancgrp.com
Annamalai C, ANCIT
Karthik Natarajan, ALTRAN INDIA
Rahul Shukla, Siemens
Supriya Thengdi, SAP Labs India
Sunil B, SAP Labs India
Vaibhav Kumar ,SAP Labs India
Animesh Kumar ,SAP Labs India
Rohit Mahajan,SAP Labs India
Rahul Kumar,SAP Labs India
Panneer Selvam,SAP Labs India
Sumant Khapre, QuEST Pvt. Ltd.
Madhushree S,SAP Labs India
Nyna Rao, SAP Labs India
SVNarasimha Rao, SAP Labs India
Deepak Azad, IBM
Ayushman Jain, IBM
Harish Babu M, SAP Labs India
Nihal Ahmed, SAP Labs India
Shrayas Rajagopal, SAP Labs India
A, Subhash, SAP Labs India
S, Raghotham, SAP Labs India
HP, Nischal, SAP Labs India
Prashant, Software AG India Pvt Ltd.
Aravindhan A, Software AG India Pvt Ltd.
Arun Dev Chidambaram, Software AG India Pvt Ltd.
Veeran Balasubramanian, Software AG India Pvt Ltd.
Ravi Ponnusamy, AtoS <Siemens IT Solutions & Services>
Babu Natarajan, AtoS <Siemens IT Solutions & Services>
Jeya Vetha Lal, AtoS <Siemens IT Solutions & Services>
PalaniSankar, Mercedes Benz
Dinesh Battula, Mercedes Benz
Karthikeyan P, BOSCH
Prabhat K, BOSCH
Niranjan Babu, BOSCH
Subhankar Chattopadhyay SAP Labs India
Shwetha V, BOSCH
Jayasimha KS, BOSCH
Gururaj A,WIPRO
Madhuri, BOSCH
Jayaprakash, APC-Schneider Electrics
Syed Shahul, Tarento Technologies
Prashanth Babu, NTT DATA Global Delivery Services Ltd.
Kanika Kapoor, Infosys Limited
Vasudev Bhat, Infosys Limited
Allahbaksh Asadullah, Infosys Limited
Sowmya C S, Infosys Limited
Shrusti, BOSCH
Thanks for the overwhelming response so far. Due to lack of Sponsorship the Registration Count would be restricted to 40 participants.
Please add your names to the new list.Please contact the organisers for any further details.
Summary of Participation
Total Turn up were 23 Participants from the following companies
ANCIT - 1
SAP LABS - 3
BOSCH - 7
AToS - 3
Infosys - 3
IBM - 2
Mercedes Benz - 3
WIPRO - 1
Photos from the Event
Google Picasa https://picasaweb.google.com/annamalai.chockalingam/EclipseDemocampJune2012
Blogs
Announcement of the Event
Coder Lounge by Deepak Azad
ANCIT CONSULTING by Malai

Post Event Experience
Eclipseo by Malai
Coder Lounge by Deepak Azad