Eclipse DemoCamps January 2016/Bangalore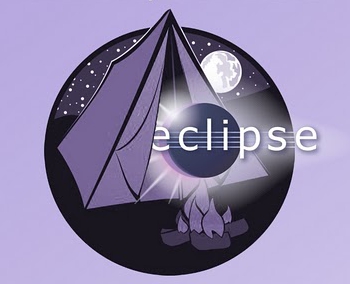 | What is an Eclipse DemoCamp?
Location
6th Floor H2 Building, Mountain Ash, Cerner Healthcare, Manyata Embassy Business Park, Nagwar, Outer Ring Road, Bangalore - 560045 India
Date and Time
20th January 2016. 3 PM to 7 PM
Sponsors
This Eclipse DemoCamp will be sponsored by Cerner Healthcare Solutions Private Ltd. [1]
If your company is willing to co-sponsor this event, please contact eclipsedemocampblr@gmail.com
Organizer
Cerner Healthcare Solutions Pvt Limited, Bangalore. http://www.cerner.com
Agenda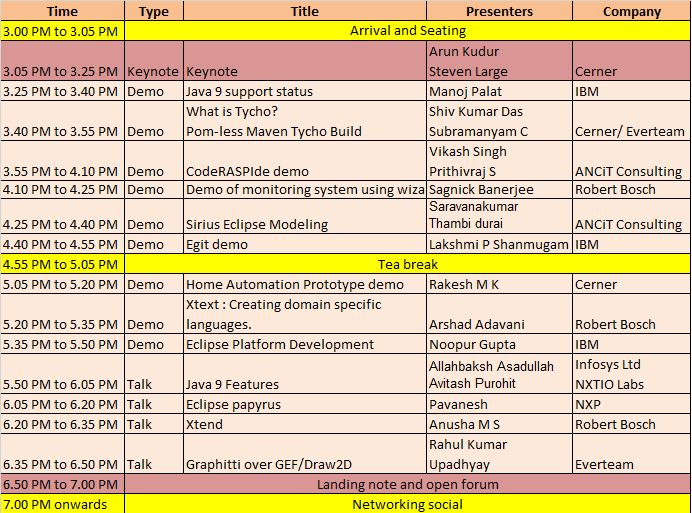 Presenters
If you would like to present at this event, please register by clicking here: https://goo.gl/HWzxwL Registrations for Eclipse Demo Camp Bangalore 2016 are now closed
Who Is Attending
Registration is mandatory for attendees too. Please register by clicking here: https://goo.gl/HWzxwL
In case of any queries please drop an email to eclipsedemocampblr@gmail.com