Eclipse DemoCamps Indigo 2011/Muenchen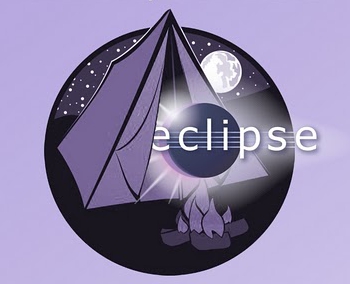 What is an Eclipse DemoCamp?
Location
Location: Siemens AG, Forum 1 (Building 12), Otto-Hahn-Ring 6, 81739 Munich, Germany
PDF with directions: Siemens Munich MCH_P campus
Google Maps: Siemens Munich MCH_P campus
If you are not a Siemens employee, you have to get a visitor badge either at the north or the south entry of the campus. This might take a few minutes, so plan to arrive a bit earlier.
Date and Time
Monday, June 20, 2011 from 5:00 PM - 11:00 PM (GMT+0100)
Sponsors
The democamp flyer (File:Democamp-munich-flyer.pdf) was kindly provided by Daria Motamedi
Organizers
Agenda
05:00pm - 05:30pm Meet and Greet
05:30pm - 05:40pm Welcome/Intro, Ralph Müller (Eclipse Foundation) + Kai Tödter (Siemens Corporate Technology)
05:40pm - 05:50pm CSS Styling for Indigo, Kai Tödter (Siemens Corporate Technology)
05:50pm - 06:00pm Dynamic OSGi Apps with Equinox and Vaadin, Kai Tödter (Siemens Corporate Technology)
06:00pm - 06:20pm EclipseRT (Equinox OSGI, Jetty,...) as Push- and Content server for mobile Clients (Blackberry, iOS, Android), Ekkehard "Ekke" Gentz (Freelancer)
06:20pm - 06:40pm APPlause: DSLs and Generators for platform-independent mobile Development (iOS, Android, etc.), Peter Friese (Itemis)
06:40pm - 07:00pm Single-sourcing for Eclipse 4.x and Eclipse 3.x, Tom Schindl (BestSolution.at)
07:00pm - 07:40pm BREAK (with beer, soft drinks and warm food)
07:40pm - 08:00pm Rich Ajax Platform: What's new in RAP 1.4, Ralf Sternberg (EclipseSource)
08:00pm - 08:20pm Eclipse Code Recommenders: How much can the IDE predict what you will write in the next few seconds?, Marcel Bruch (TU Darmstadt)
08:20pm - 08:40pm What's new in EMFStore?, Maximilian Koegel (EclipseSource)
08:40pm - 09:00pm EMF Client Platform N&N, Jonas Helming (EclipseSource)
09:00pm - 09:20pm Functional testing with Jubula, Alexandra Imrie (BREDEX GmbH)
09:20pm - 09:40pm Tired of CVS? Pimp your productivity with Git, Gerrit, Hudson and Mylyn, Benjamin Muskalla (Tasktop Technologies)
09:40pm - 10:00pm Xtext 2.0 - DSLs unleashed, Sven Efftinge and Sebastian Zarnekow (Itemis)
10.00pm - 11:00pm Networking (with beer, soft drinks and warm food)
Who Is Attending
At democampmunich.eventbrite.com you find the current list of attendees and you can register.
The maximum number of attendees (including speakers) is 200.
Registration is free: beer, soft drinks and food is sponsored by Siemens AG and EclipseSource!