Eclipse DemoCamps Indigo 2011/Montreal
This event is over ! You are probably looking for Eclipse Democamp Montreal November 2011 Eclipse 10th anniversary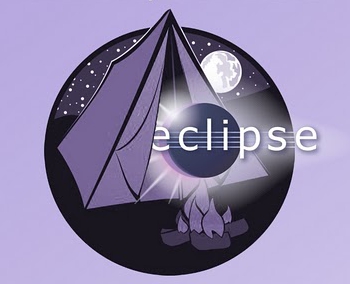 What is an Eclipse DemoCamp?
Photos
Photos of the event have been published @ Photos Montreal Eclipse Demo Camp, May-2011
Do not hesitate to publish photos you have taken!
Location
Phillips Lounge, 1184 place Phillips, Downtown Montréal. Street View
Metro Stations:
Date and Time (careful, time changed !!!)
Tuesday May 24, 2011

Due to the number of great presentations suggested , we shall begin the event a little bit earlier (5:30PM instead of 6:30PM) to be able to enjoy the most (if not all) of them. Thanks for your understanding.
5:30pm-6:00pm (Demo Camp, opening of the event, gathering up)

6:00pm-9:00pm (Demo Camp, introduction of the presentations and start of the presentations)

9:00pm-late (Pub)
Provided during the event
internet access via Wifi (presenters, try to have a backup plan, just in case...)
Videoprojector along with audio equipment
Who talks about it ?
Organizers
If you need help editing this wiki page, contact us at first.last@compuware.com
Sponsorship
This Eclipse Demo Camp is being sponsored by: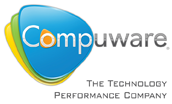 Presenters
A presentation should last no more than 15 min ! Thank you !
Anthony Dahanne, Remote provisioning of a runtime, using p2 and JMS
Johnny Mongiat, Compuware, z/OS Team Synchronization in the Compuware Workbench, an example of using Eclipse's Team API
Johnny Mongiat, Compuware, PDE Dependencies Visualization: Feature Dependencies (provisional)
Pascal Rapicault, Sonatype, "Tycho, building OSGi bundles with Maven" (http://www.slideshare.net/PascalRapicault/tycho-building-plugins-with-maven)
Regent L'Archeveque, Canadian Space Agency / Agence spatiale canadienne, "Eclipse @ CSA" or "CSA projects exploiting Eclipse framework"
Marc Khouzam, Ericsson, "What's new in CDT Debug"
Domenic Alessi, Sharing Preferences and Ericsson's p2 Installer
Francois Chouinard, Kernel and User Space tracing with Eclipse
Alvaro Sanchez, Sebastien Dubois, "Introducing Review for Eclipse"
Ninus Khamis "Natural Language Processing for Eclipse - The Semantic Assistants"
David Mirza "Introducing Vega, a New Open Source Web Security Platform built on Eclipse RCP"
<your suggestion of presentation here>
Who Is Attending
We're full ! If you already registered and think you won't make it, please remove your name so that somebody else could join ! Thank you !
If you plan on attending please add your name and company to the list below. If you have any trouble with the wiki, just send an email to the organizers.
Dominique Toupin, Ericsson
Pascal Rapicault, Sonatype
Philippe Caussignac, Compuware
Domenic Alessi, Ericsson
Johnny Mongiat, Compuware
Alvaro Sanchez, Ericsson
Sebastien Dubois, Ericsson
Ying Hu, Compuware
Stéphane Vaucher, Benchmark Consulting
Kaab Abdel Hamid, Benchmark Consulting
John Martel, CoGL
Laurent Ilie
Francis Toth
Christos Batsis, Compuware
Andriy Redko, Compuware
Sebastien Martin 8D
Jonathan Ducharme 8D
Philippe Breault Pyxis Technologies
André de Santi Oliveira iWeb
Michel Parisien, Benchmark Consulting
Xavier Jodoin 360 Innovations
Christian Nadeau 360 Innovations
Alioune BA, Equisoft
Regent L'Archeveque, Canadian Space Agency / Agence spatiale canadienne
Francois Chouinard, Ericsson
Martin Filteau, Octasic Inc.
Etienne Bergeron, Octasic Inc.
Marianne Mailhot-Sarrasin, Octasic Inc.
Jacques Bouthillier, Ericsson
Nicolas Arvinte
Olivier Thomann, [1].
Bernd Hufmann, Ericsson
Matthew Khouzam, Ecole Polytechnique de MontrealEricsson.
Nathaniel Mercure, Tekelec.
Bruno Marchand, Averna
Ramzi MAALEJ, TEKsystems
Julien-Pierre Landry, Compuware
René Audet Taleo Corp
Philippe Marsteau Taleo Corp
Ninus Khamis Concordia University
Steve Tshibangu, COOP Student ÉTS Canadian Space Agency / Agence spatiale canadienne
Patrick Tassé, Ericsson
David Mirza, Subgraph
(Limited to 45 for space reason)