Eclipse DemoCamps Indigo 2011/Bonn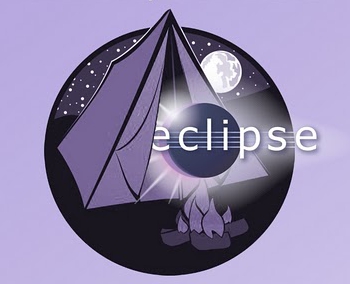 What is an Eclipse DemoCamp?
Location
Collegium Leoninum Bonn, up to 50 participants
When traveling by car, you'd better use http://www.parkinfo-bonn.de/stadthaus.htm which is open 24h.
Date and Time
Tuesday, June 14th, 2011, 18:15
Sponsors
This Demo Camp will be sponsored by itemis AG, Eclipse strategic member and the leading company for model-driven software development.

If your company is willing to co-sponsor this event, please contact Matthias Gutheil.
Organizer
Presenters
Unfortunately, our time constraints don't allow more than 9 presentations. Inform Matthias Gutheil if you would like to give a presentation in the future in Bonn or at another Indigo DemoCamp.
Agenda
18:15 - 18:30 Reception
18:30 - 18:45 Opening
18:45 - 19:05 Jan Köhnlein
19:05 - 19:25 Matthias Zieger
19:25 - 19:45 Tom Schindl
19:45 - 20:15 Break, Snacks
20:15 - 20:35 Manuel Bork
20:35 - 20:55 Marcus Ficner
20:55 - 21:15 Christopher Ezell
21:15 - 21:30 Break
21:30 - 21:50 Martin Flügge
21:50 - 22:10 Christian Trutz
22:10 - 22:30 Holger Staudacher
Who Is Attending
If you plan on attending please add your name and company to the list below. If you have any trouble with the wiki, just send an email to gutheil at itemis dot de.
Ralph Mueller, Eclipse Foundation
Jan Nonnen, Universität Bonn, Informatik III
Niklas Bulitta, itemis AG
Martin Flügge, MFTechnologies
Robert Mischke, DLR Köln, Simulations- und Softwaretechnik
Tom Schindl
Niels Woitzick, T-Systems
Lothar Nieswandt, T-Systems
Matthias Hanns, digitales multimedia zentrum
Mušan Ahmetašević, Deutsche Post AG, IT BRIEF
Jörg Meister, Freiberufler
Günter Kniesel, Universität Bonn, Informatik III
Randy Gupta, SCARATEC IT-Consulting GmbH
Hauke Wintjen, Rimpl Consulting GmbH
Johannes Stelzer, Provinzial Rheinland AG
Carsten König, DGLR e.V.
Dr. Veiiko Krypczyk
Valentin v. Seggern, Deutsche Telekom AG
Norbert Fischer
Martin Below Freelancer
Veit Hoffmann, RWTH Aachen, Research Group Software Construction
Michael Strothjohann
Ralph Wrzal, T-Systems
Nils Meinert, T-Systems
Daniel Speicher, Universität Bonn, Informatik III
Andri Bremm, Universität Bonn, Informatik III
Bastian Hafer, Universität Bonn, Informatik III
Richard Tantius, Universität Bonn, Informatik III
The DemoCamp is fully booked. Please email Matthias Gutheil if you plan to attend.