Eclipse DemoCamps Indigo 2011/Atlanta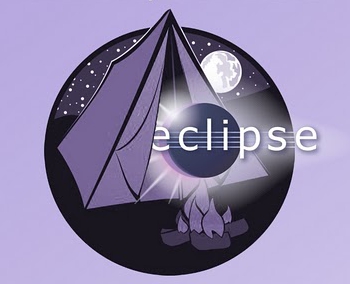 What is an Eclipse DemoCamp?
Location
Google Midtown office
6th Floor
10 10th St. NE
Atlanta, GA 30309

Parking is available in the garage north of the building on West Peachtree St. From 10th St., head north on W Peachtree and take the first right into the building courtyard and parking deck.
Proceed to the 6th floor lobby and sign in.
Date and Time
June 16, 2011
6:30pm - 8:30pm
Organizers
David Chandler (email drfibonacci at google dot com)
Presenters
Mike Milinkovich, Eclipse Foundation
Eric Clayberg (Google, formerly Instantiations)
After Google's recent acquisition of Instantiations, WindowBuilder (winner of the 2009 Eclipse Community award for Best Commercial Eclipse Tool) was relaunched under the Google banner and recently contributed to the Eclipse open source community. Now the most powerful Java UI builder in the world is freely available for any Eclipse developer to use and extend. This demo will introduce you to using WindowBuilder to create and edit SWT, Swing and GWT apps.
Rajeev Dayal (Google)
The Google Plugin for Eclipse (GPE) makes it easy for Eclipse developers to use GWT and App Engine to build and deploy AJAX applications. Come and join us as we talk about some of the powerful features that GPE has to offer, such as JSNI support, UIBinder file editing, GWT- and App Engine- specific validations, and 1-click deployment to App Engine. We'll also cover some of GPE's newer cloud-based features, such as downloading Google APIs into your project, and connecting with Google Project Hosting.
Other presenters welcome! If you'd like to demo something useful with Eclipse, please add yourself to the agenda right here.
Who Is Attending
If you plan on attending please add your name and company to the list below. If you have any trouble with the wiki, just send an email to the organizer.
Mike Milinkovich, Executive Director, Eclipse Foundation
Eric Clayberg (Google, formerly Instantiations)
Rajeev Dayal (Google)
Bill Blalock (Fidelity National Information Services)
Charlie Walker (Incomm)
Adi Rabinovich (Amdocs)
Burk Hufnagel (RIM)
Bruce Petro (LexisNexis)
Paul Lockwood (the dotnetworkaholic)
Paul Slagle (EDIWatch)
Steve Ziegler (CloudSherpas)
Shel Davis (CloudSherpas)
Cain Wong (CloudSherpas)
George Tang (CloudSherpas)
Basit Hussain (UGA)
Dan Rubel (Google, formerly Instantiations)
Darren Cato (EZtransition)
Alexander Stetsenko
Al Snow (Axioma) - also WindowTester user
George Thomas (ManhattanAssociates)
Tom Baley (GSU)
Andy Thornton (Mediacurrent)
Matt Warrens (Intuit)
Vipul Patel (Cox)
Matthew Drooker (Turner Broadcasting)
Precia Carraway (AT&T)
Bassam Meshaal (IBBS)
Pravin Chavda (IHG)
Vinit Naik (IHG)
Michael Potter (Tapp Solutions, LLC)
Mark Tippetts
Oliver Hager (Incomm)
Ian Axelrod (Incomm)