Eclipse DemoCamps Galileo 2009/Portland

What is an Eclipse DemoCamp?
Photos from the DemoCamp
Thanks to all who presented and attended. For a gallery of event photos, go to:
http://www.instantiations.com/mktg/events/Demo-Camp-2009/index.html.
Location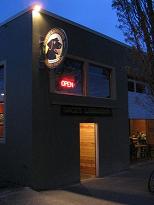 Lucky Lab Beer Hall
1945 NW Quimby, Portland
Directions || map
Photo courtesy of Lucky Lab
Date and Time
June 17, 2009
7:00 - 9:00 pm

Organizer and Sponsor

Contact Tina Kvavle, Instantiations

Presenters
If you would like to present at the DemoCamp, please feel free to add your name and topic to the list. We're looking for each presentation to be about 15 minutes.
Who Is Attending
If you plan on attending please add your name and company to the list below. We'd like to see as many people show up as possible.
Tina Kvavle, Instantiations

Rob Ryan, Instantiations

Karl Matthias, Eclipse Foundation
Mike Zhang, IBM
Elias Volanakis, EclipseSource
Peter Chapman, Redside Software
Vijay Balakrishnan, Standard Insurance Company
Chris Goldthorpe, IBM
Byron Palmer, TriMet
Sean Sullivan, Aravo Solutions
Jaime Wren, Instantiations
Scott Lewis, EclipseSource
Gabe O'Brien, Eclipse Foundation
Anne Jacko, Eclipse Foundation
Powell Quiring, IBM
Barys Dubauski, IBM
Pete Steinfeld, IBM
Rajeev Sikka, IBM
Jim Morrison, IBM
Art Colvig, IBM
Evelyn Wick, IBM
Aaron Amauba, IBM
Larry Wiedenhoft, IBM
Pete Mackie, Seaquest Software
John Roberts, Mindwarm Inc.
Ryan Finnin Day, Pacific States Marine Fisheries Commission
Emerson Murphy-Hill, the University of British Columbia
Drew Betts, Instantiations
Chris N. Diaz, PuguaSoft LLC, ARRIS
Mark Johnson, Instantiations
Tim Keith, IBM
Lena Bayeva, IBM
Loren Delamarter, North Pacific