Eclipse DemoCamps December 2014/Kassel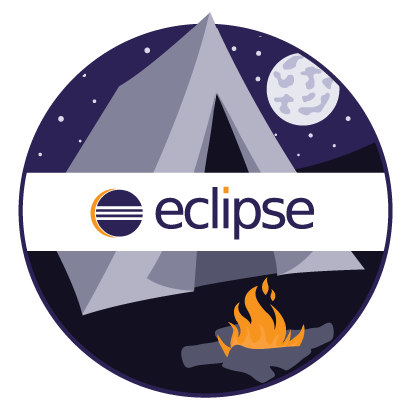 What is an Eclipse DemoCamp?
Location
Circus Rambazotti, Ludwig-Erhard-Str. 21, 34131 Kassel
If you travel by train and arrive at the ICE Bahnhof Kassel-Willhelmshöhe, take the Tram 4 and exit at "Marbachshöhe".
Date and Time
Tuesday, December 9th, 2014, opening 17:00
Sponsors
This Eclipse DemoCamp is sponsored by Yatta Solutions GmbH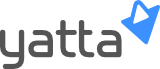 Mediapartners
The Eclipse DemoCamp Kassel is supported and promoted by Software & Support Media GmbH.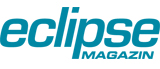 Organizer
If you have any questions regarding the democamp, don't hesitate contacting Manuel Bork, e.g. via email.
Agenda
17:00 Meet & Greet
17:25 Welcome & Opening
17:30 The Internet of Testing - When IoT meets Jubula - Maximilian Sahm, Alexandra Schladebeck, Bredex
18:00 Eclipse + Workspace = Profile… share it! - Frederic Ebelshäuser, Yatta Solutions
18:30 Break: Snacks
19:00 Wie (Viel) Testen Entwickler? - Moritz Beller, TU Delft
19:30 Eclipse Plugins you need to know - Andreas Scharf, Yatta Solutions
20:00 Geselliges Beisammensein bei Glühwein und Snacks :)
Call for Demos
If you would like to present at this event, please add your name below.
Who Is Attending
If you plan on attending please add your name and company to the list below. You need to have an Eclipse Bugzilla account to do so. Signing up is really easy and not only gives you the chance to attend Eclipse DemoCamps, but also gives you the sweet fuzzy feeling of being able to file Eclipse bugs! Come on, give it a try - we know you can do it! Alternatively, use our website to register.
Note: Though its up to the speakers, please be aware that the event language in general will be German. Most talks will be in German.
Matthias Klimpel
Anselm von Wangenheim
Birk Magnussen
Ruben Jubeh, Enercast GmbH
Lukas Hanke, Yatta Solutions
Gabriel Weltermann
Dietmar Höhmann, IT-Con Beratung und Service
Matthias Balke, adesso AG
Waldemar Schneider, Flavia IT-Management GmbH
Maurus Eichenberg, anlei-service GmbH
Patricia Asemann
Jean-Pierre Höhmann
Thomas Lahmer, B. Braun Melsungen AG
Zoran Kljajic-Hoeck, B. Braun Melsungen AG
Ingo Witzky, Yatta Solutions
Florian Heerdegen, Yatta Solutions
Arkadius Roczniewski, ME-Automation Projects
Tobias Pipper
Fabian Frölich, Aibotix GmbH
...
Past DemoCamps
Eclipse DemoCamp Luna 2014
Eclipse DemoCamp November 2013
Eclipse DemoCamp Kepler 2013
Eclipse DemoCamp November 2012
Eclipse DemoCamp Juno 2012
Eclipse DemoCamp November 2011
Eclipse DemoCamp Indigo 2011
Eclipse DemoCamp November 2010