Eclipse DemoCamp Neon 2016/Graz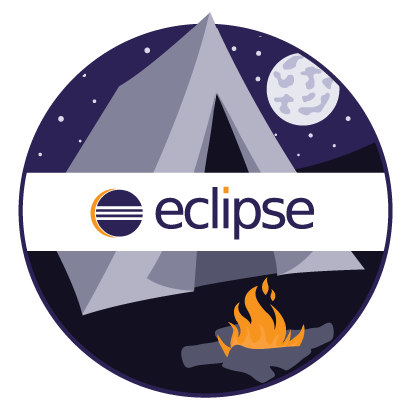 1. Location
Salomon Automation GmbH (SSI Schaefer)
Friesachstrasse 15
8114 Frisach, AT (a few minutes outside Graz)

See Google Maps for directions.
There are sufficient parking spots right across the street
2. Date and Time
November 17th, 2016

Opening: 16:00
Closing: 21:00 official

3. Organizer
Salomon Automation GmbH (SSI Schaefer)

4. Sponsors
The Eclipse DemoCamp will be sponsored by the Eclipse Foundation and Salomon Automation GmbH.

If you or your company would like to sponsor the event (food, drinks, ...) please leave a note here.

5. Agenda
Proposed Sessions
If you would like to give a demo, please add a proposal here, and we'll try to fit it to the schedule.
Please also note the time that you would like to spend on the Demo. The standard timeslot is 15 minutes, shorter is OK.
Eclipse TEA. 15 Minutes - Markus Duft (SSI Schaefer)
(Efficient Launch Configurations. 15 Minutes - Markus Duft (SSI Schaefer))
Scripting Eclipse with EASE. 15 Minutes - Christian Pontesegger (Infineon)
(Why contributing to open Source? 5-10 Minutes - Christian Pontesegger (Infineon))
Interactive programming with Jupyter and Eclipse EASE. 15 Minutes - Martin Kloesch
Dynamic Bundle loading with EASE... - Bernhard Wedl (Infineon)
 ?? - Ralph Mueller (Eclipse Foundation)
Building a code editor with e4 and JavaFx - Tom Schindl (Bestsolution)
Modeling Statemachines with Xtext - Michael Thonhauser (SSI Schaefer)
AERI in Eclipse Neon - Leveraging Automated Error Reporting for your own Eclipse Plugins and RCP Applications - Marcel Bruch (Codetrails)
Eclipse Code Recommenders & Ctrlflow Code Search - Eclipse Code Completion and Code Search Reconsidered - Marcel Bruch (Codetrails)
Schedule
Schedule is currently being adjusted. This is the current draft (even times may still change):
16:00 -- Arrival, Meet and Greet
16:30 -- Opening/Intro/Welcome, SSI Schaefer
16:45 -- Ein kleiner Reiseführer durch die Eclipse Welt (A small guide through the Eclipse world) - Ralph Müller (Eclipse Foundation)
17:00 -- Eclipse TEA (WAMAS Power Build) - Markus Duft (SSI Schaefer)
17:15 -- Building a code editor with e4 and JavaFx - Tom Schindl (Bestsolution)
17:30 -- Xtext for Hipsters – when the common approaches are too mainstream - Christian Burghard (AVL)
17:45 -- AERI in Eclipse Neon - Leveraging Automated Error Reporting for your own Eclipse Plugins and RCP Applications - Marcel Bruch (Codetrails)

18:00 -- Break

18:30 -- Eclipse Code Recommenders & Ctrlflow Code Search - Eclipse Code Completion and Code Search Reconsidered - Marcel Bruch (Codetrails)
18:45 -- Modeling Statemachines with Xtext - Michael Thonhauser (SSI Schaefer)
19:00 -- Dynamic Bundle loading with EASE... - Bernhard Wedl (Infineon)
19:15 -- Interactive programming with Jupyter and Eclipse EASE - Martin Kloesch (Infineon)

19:30 -- Networking (Beer, Soft drinks, ...) 21:00 -- The "official" End. No need to rush out of the building
Language of the presentations: EN

6. Who is attending
Registration: here or at doodle.com