Eclipse Day Milano 2017

Eclipse Day Milano 2017 is a notable event for techies, decision makers, and anybody interested in the development and growth of the Eclipse Ecosystem in Italy and central Europe.
About Us
This is the team in charge of implementing the event. Please, contact us if you are interested in joining the program committee or to present at the event.
Website
Event website: www.eclipsedaymilano.com (under construction)
Where and When
The conference is scheduled for Friday 22 September 2017, in Milan, hosted by the Department of Computer Science from the University of Milan.
Milan is the leading financial center in Italy, and a prime location for multinational operations, easily reachable from central Europe.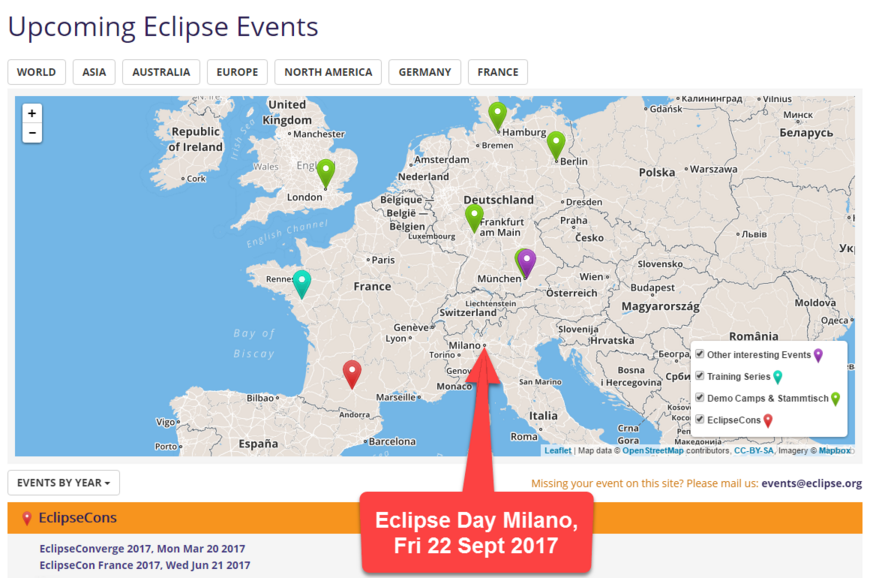 Sponsors