Eclipse Day Florence 2014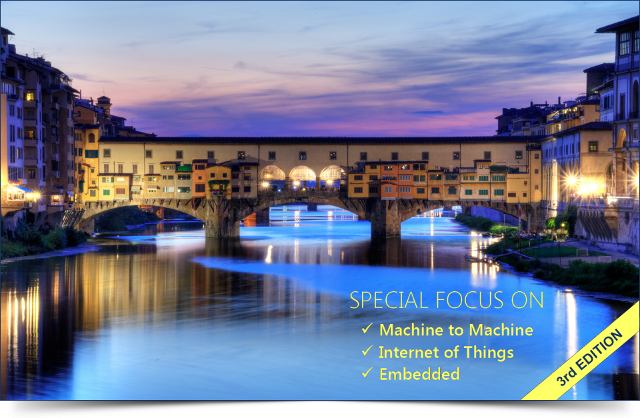 Florence, May 23rd 2014
Event website: www.eclipsedayflorence.com

Thanks to all partners,speakers and attendees,whose contribution has ensured the success of the day!
About
The event dedicated to the Open Source innovation with special focus on Eclipse technologies.
Main topics addressed:
Machine to Machine
Internet of Things
Embedded
Model Driven Development
Test Driven Development
Continuous Integration
Mobile
Call for Papers closed
The Call for Papers has been closed on February 28th.
Thanks a lot to everyone who has submitted a session proposal !