EIG:Download
Basic Download Instructions
Installation via Marketplace
In Eclipse open the Eclipse Marketplace "Help -> Eclipse Marketplace..." and search for ECF.
Installation of ECF
The ECF Remote Services implementation depends upon some bundles included in Eclipse, so you should download and use (at least) Eclipse 3.6, You can download Eclipse here.

The ECF Remote Services bundles are included in the ECF SDK, which can be downloaded or installed via Marketplace or p2.
Install into Eclipse
To install ECF Remote Services (and/or other parts of ECF) into Eclipse:
From the Eclipse main menu, select Help->Install new software...
In the upper right of the dialog, click on Add... to add the ECF repository location
In the Name: field put: ECF 3.6, and in the Location: field put: http://download.eclipse.org/rt/ecf/3.6/site.p2 and click ok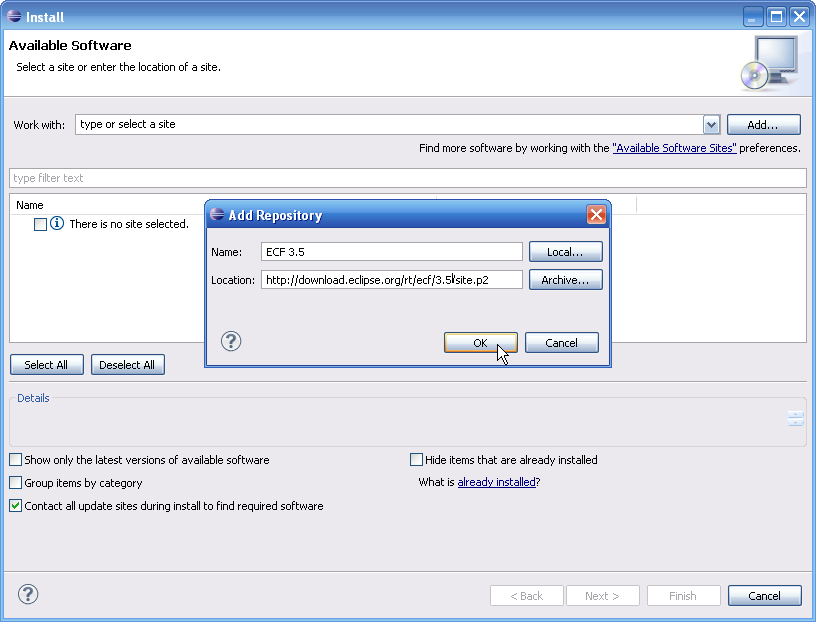 Select the parts of ECF you would like and choose Next->. For example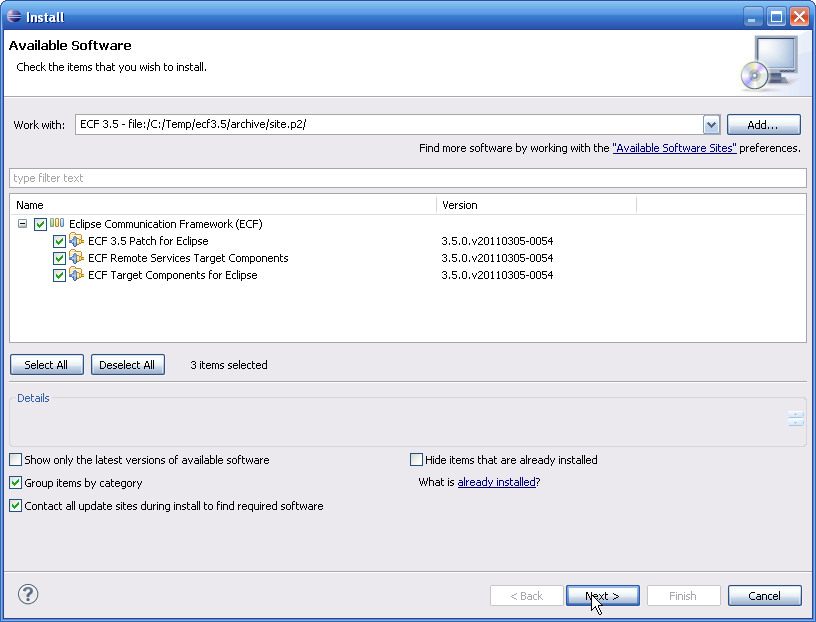 Follow the rest of the install process