EGit/New and Noteworthy/6.4
EGit
Compare with each other in Staging View
The staging view now supports comparing different staged or unstaged files with each other.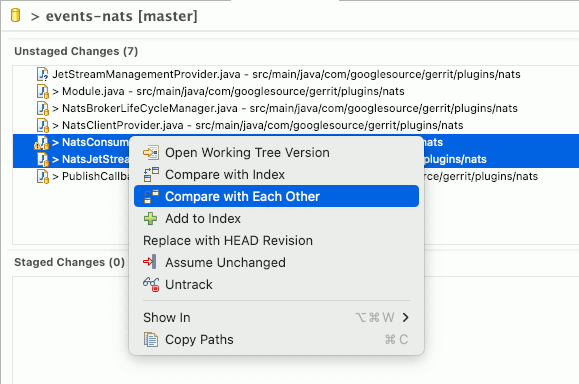 Other Changes
The complete list of new features and bug fixes is available in the release notes.
Contributors
The following 2 developers worked on this release:
Matthias Sohn, Thomas Wolf
See Also
See also the new features in JGit for additional information.