EGit/New and Noteworthy/0.11
Feature
Fetch Change from Gerrit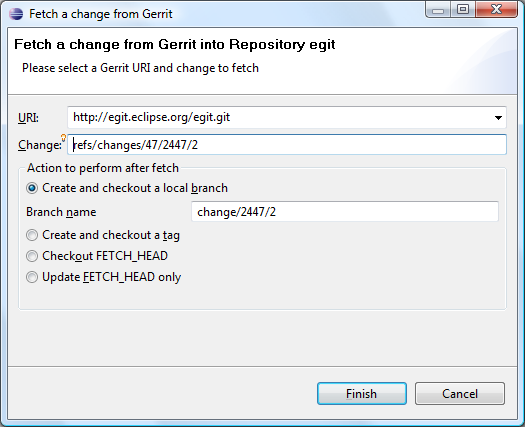 A new wizard provides convenient fetching of changes from Gerrit
Actions for Push and Fetch using upstream configuration
A couple of new actions (Team > Push to Upstream and Team > Fetch from Upstream) allows to directly push to and fetch from the remote stored in the upstream configuration of the currently checked out branch without the need to go through a wizard each time.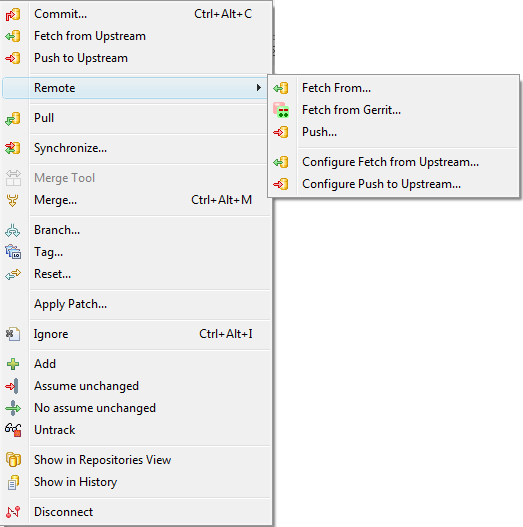 Simplified Wizards for Configuration of Fetch and Push
Simplified Fetch and Push Wizards were implemented which also behave much closer to fetch and push in c git.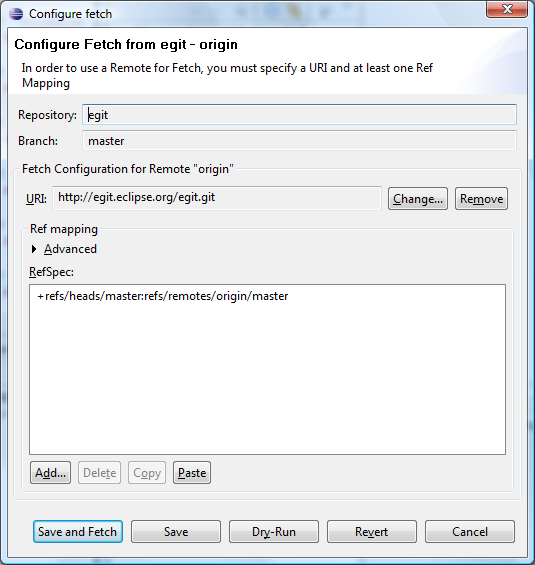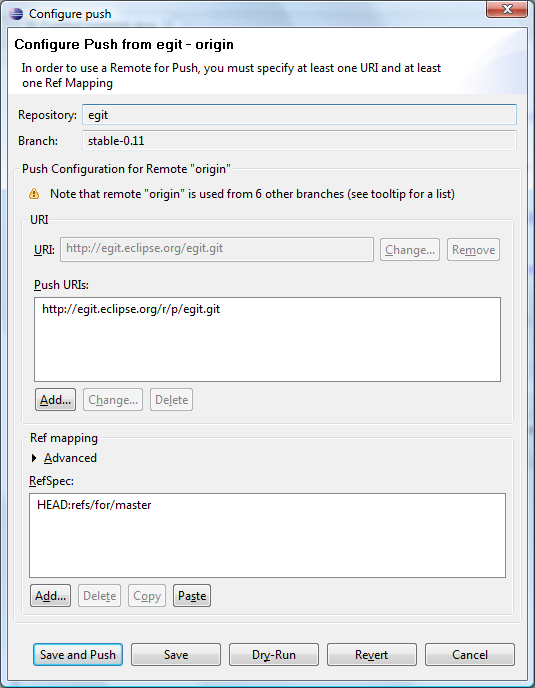 History View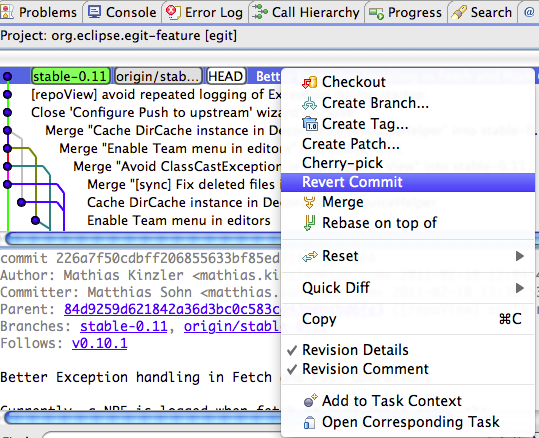 Merge and Rebase can now be triggered from the History View
A Revert action was implemented in the History View
The commit message pane in the history view now shows links to navigate to next Tags / Branches reachable from the selected commit
'Open Corresponding Task and Add to Task Context actions provide integration with Mylyn's task handling
Compare
Comparison of trees was added so that Compare with... actions now also work on folders and projects.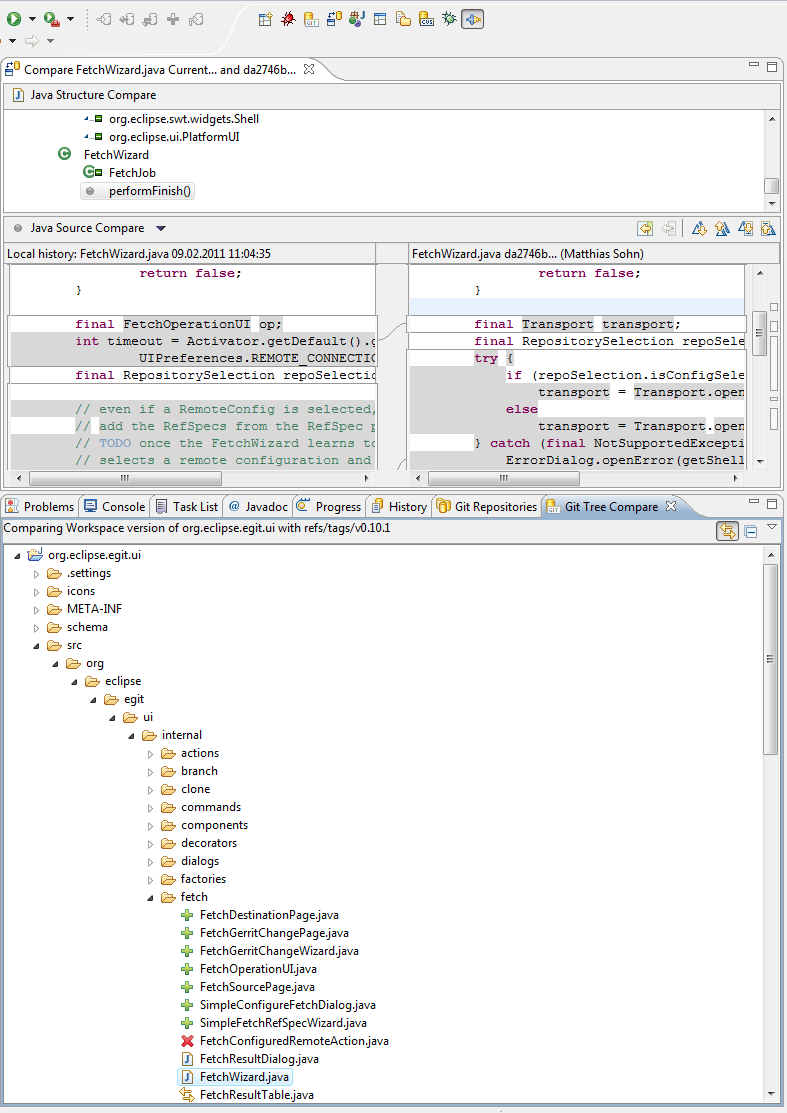 Compare with Commit... was added
Compare with Branch or Tag... was added

EGit Mylyn Integration: Commit Dialog
The commit dialog is now integrated with Mylyn to populate it with active task information.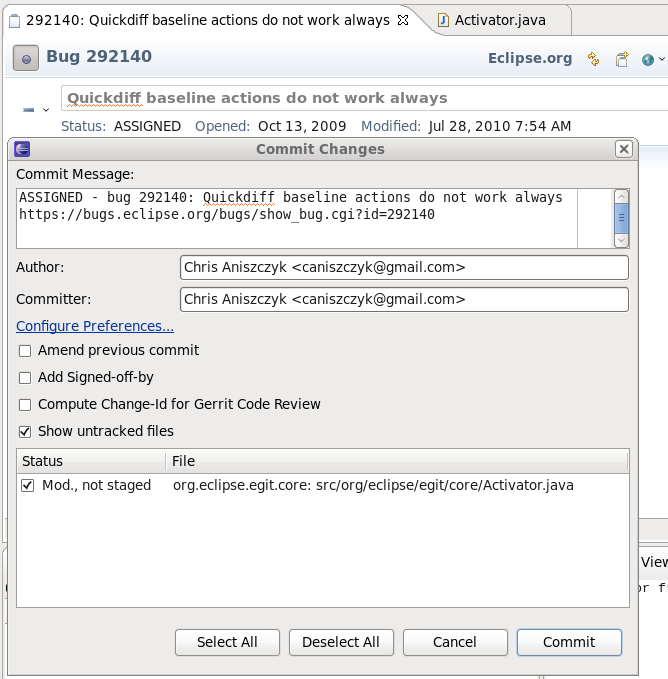 EGit Mylyn Integration: History View
The history view is integrated with Mylyn via the Add to Task Context or Open Corresponding Task actions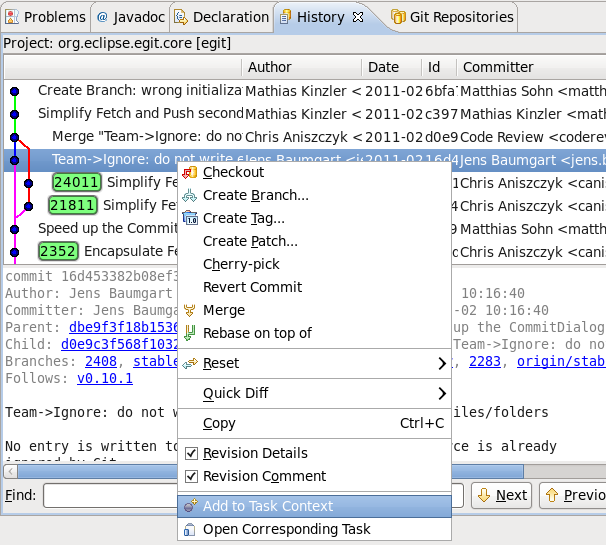 Performance Improvements
The following operations are now much faster:
synchronize
decoration of Eclipse resources
opening commit dialog
Bugs Closed
43 bugs and 11 enhancement requests were closed.
Commits