Development Resources/How to Use Eclipse Copyright Tool
Install the org.eclipse.releng.tools plugin to Eclipse
You can use the standard software installer ("Help > Install New Software...") to add the Eclipse Project's Releng Tools to your Eclipse configuration. Usually the depicted updatesite is part of the default ones, but you also may copy this https://download.eclipse.org/eclipse/updates/4.19 one here. Adjust the number "4.19" to the number matching your Eclipse release version.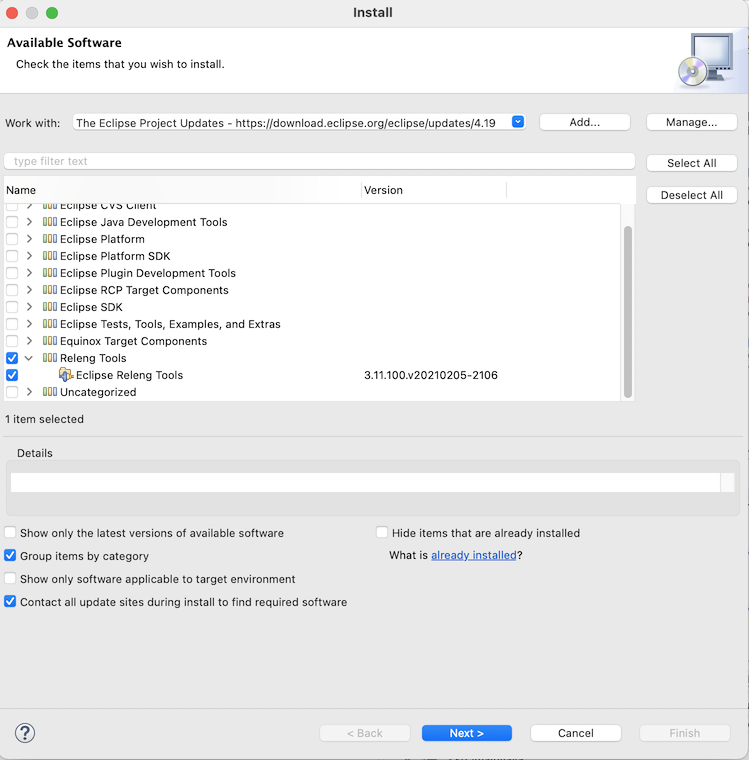 Configuration of Eclipse copyright tool
The Copyright Tool is configured using the preferences.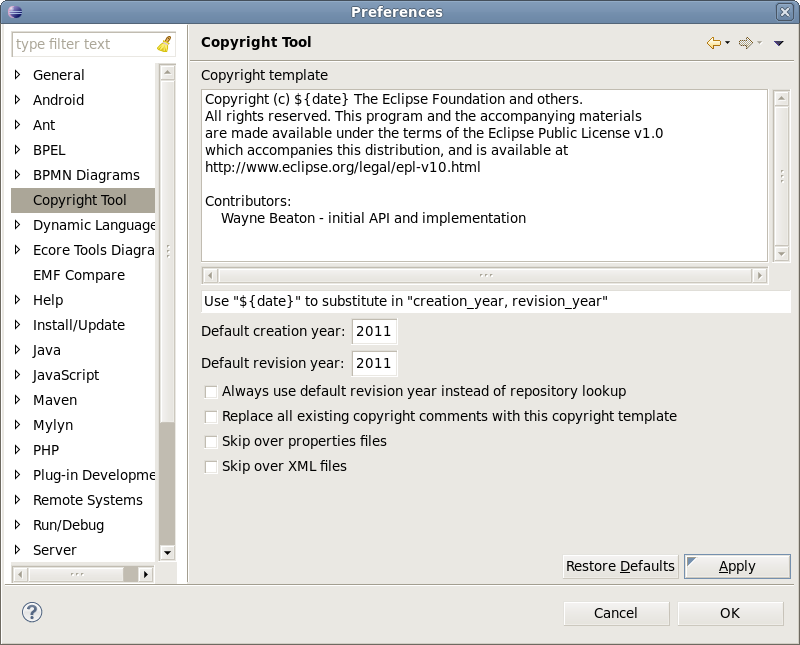 If you're not sure what to put here, please see the Default Copyright and License Notice.
Use Eclipse copyright tool
Once installed and configured, the Copyright tool can accessed via context menu on a project.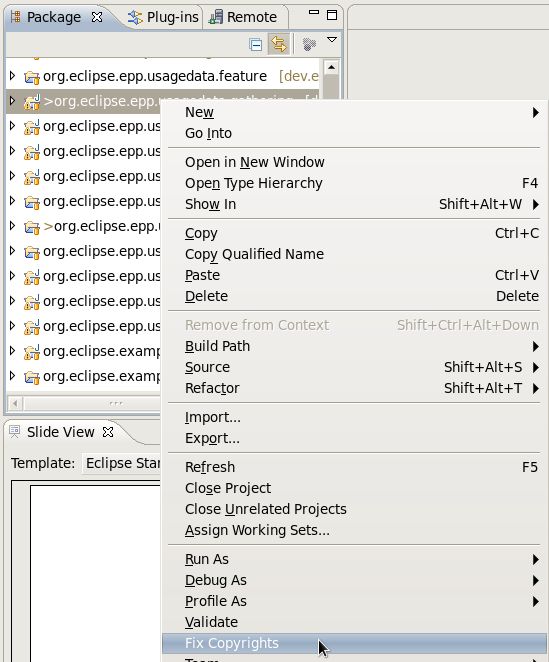 More Information
More information about the Eclipse Project's Release Engineering Tools can be found in the Platform Releng FAQ.