VE/Update
Author: Yves YANG (yves.yang@soyatec.com) - VE Committer
Install VE 1.4 from Update Manager
For a technical reason, we have met a problem to integrate VE build system in Eclipse. We provide here a temporary solution to install VE via Soyatec Web services. If someone familiarizes with releng and intents to help us to fix this problem, please contact ve-dev@eclipse.org.
Download and install Eclipse 3.4 Ganymede for Java development. It could be one of the following standard distributions:
- "Eclipse IDE for Java EE Developers"
- "Eclipse IDE for Java Developers"
- "Eclipse for RCP/Plug-in Developers"
- "Eclipse IDE for Java and Report Developers"
Start eclipse and call update manager via the menu: Helps->Softwares Update...
Switch to "Available Softwares" Tab and click on the button "Add site..". In the coming dialog, put the URL
http://update.soyatec.org/Ganymede/ve/1.4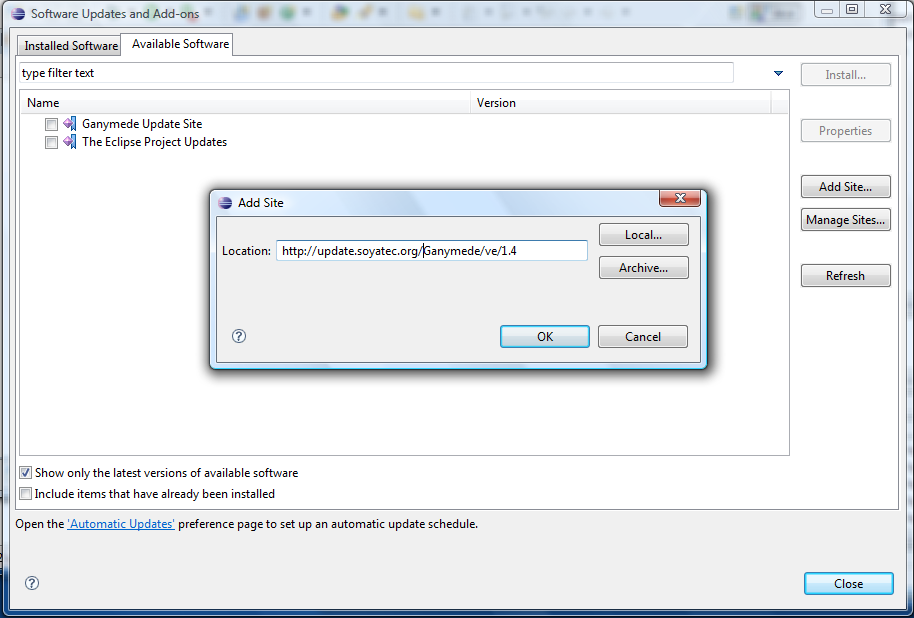 Open all nodes, select the check box "Visual Editor" and click the button "Install"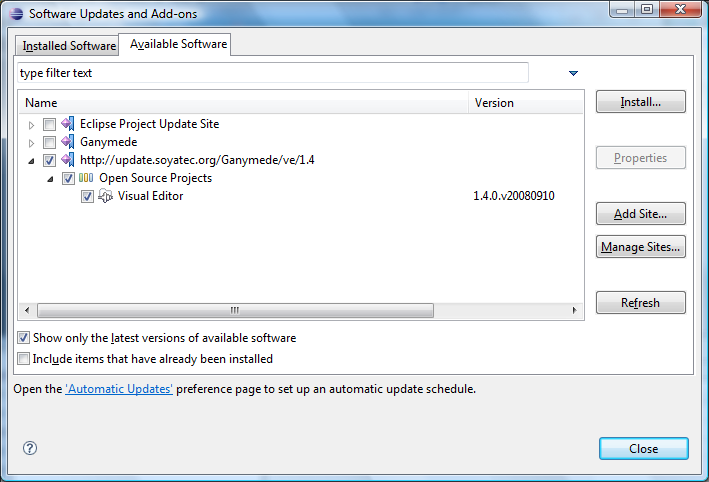 After restart Eclipse, if you check the installed plugins: Help-> About Eclipse SDK, You should find follwoing VE plugins: