Stardust/Knowledge Base/Modeling/Pattern/Copying Process Data in a Route Activity
Data mappings on route activities are used to copy data from one process data to another.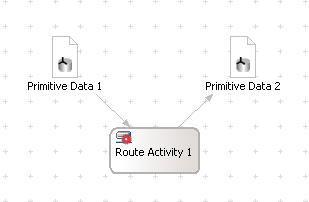 Create two primitive process data and a route activity.
Add an in data mapping from the source data to the route activity.
Add an out data mapping from the route activity to the target data.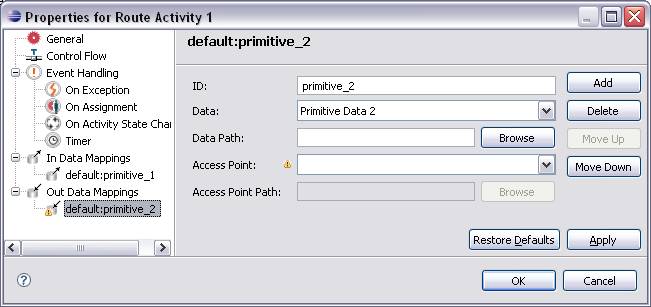 Double-click the route activity and select the out data mappings' properties panel. Notice the warning symbol indicating a missing Access Point
Set the Access Point to the in data mapping you created for the source data.

The validation warning has disappeared. Now the source data will be copied to the target data during the execution of the route activity.