Manchester Demo Camp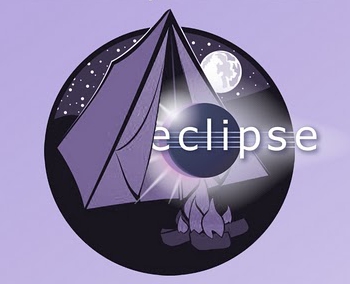 What is an Eclipse DemoCamp?
Location
Manchester Metropolitan University, John Dalton Building, Chester Street/Oxford Road Manchester, M1 5GD
(Room E32)
Date and Time
Tuesday 19th June - 5:00pm till 8:00pm.
Sponsors
This Eclipse DemoCamp will be sponsored by
Currently looking for sponsors.
If your company is willing to co-sponsor this event, please contact Elizabeth Chesters
Organizer
Manchester Metropolitan Computing Society
Agenda
17:30 - Meeting and greeting [with refreshments] 18:00 - Talks
       1. Eclipse UOMo Project - Chris Senior [slides]
       2. What's new! An introduction to Eclipse Juno - Elizabeth Chesters
       3. Tips and Tricks in the new Eclipse - Elizabeth Chesters
       4. Juno JEE Marketplace - Elizabeth Chesters

19:00 - Cake break 19:20 - Talks Drinks and networking will take place after the talks have finished at local bars around the University.
Presenters
If you would like to present at this event, please add your name below.
1. Chris Senior - Eclipse UOMo Project
2. Elizabeth Chesters

Who Is Attending
If you plan on attending please add your name and company to the list below.
The facebook event page is [1]here, please invite members and remember to RSVP!
Our EventBrite page is [2]here.
-- Attendees
1. Elizabeth Chesters
2. Darren Dancey
3. Liam McCabe Personal Website
4. James Thompson Personal Website
5. Tomasz Zawierta
6. James Maude
7. Bekim disha
8. Adam Ginourie
9. Asad Haider
10. Chris Ainsley
11. Ben Scutt
12. David Lomas
13. Sarah Clarke-Nevett
14. Benjamin Dale
15. Diep Dao
16. RadhaKrishnan Rc
17. Raouf Aghrout
18. Chris Senior 
19. Andrew Raynes
20. Werner Keil 
21. Stuart Clark
22. Tomasz Zelewski
23. Adrianchus Prz
24. Dan Murfitt
25. Rit Whittaker
26. Bruno Medeiros
27. Mark Crossfield (possibly)