Eclipse DemoCamps November 2010/VijayawadaCampus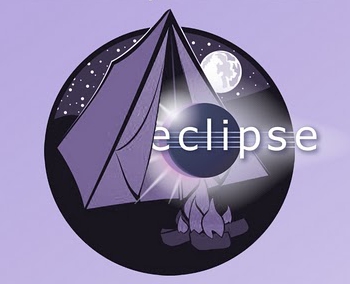 What is an Eclipse Campus DemoCamp?
Location
KLUniversity, Green Fields, Vaddeswaram, Guntur.
CSE Block.
Date and Time
11th November, 2010.
Sponsors

Organizer
Krishna Prasad
KLUniversity, kpklce at gmail dot com, Department of M.C.A.
Presenters
If you are a student or instructor and would like to present at the DemoCamp, please feel free to add your name and topic to the list.
Krishna Prasad Chilukuri, Eclipse An introduction
Krishna Prasad Chilukuri, Android Application Development Using Eclipse
Krishna Prasad Chilukuri, Dynamic Web Application Development Using Eclipse
Who Is Attending
If you plan on attending please add your name and company to the list below. If you have any trouble with the wiki, just send an email to kpklce at gmail dot com.
Krishna Prasad
K.Ramesh Gandhi
Surendrababu J(Microsoft Student Partner, Vij)
R.Praveen
A.Chaitanya Kumar
Prof. Raamakrishna, H.O.D, Dept of CSE
V.Vijayaram(VR siddhardha college of Engineering)
G.Pavan Kumar(Microsoft Student Partner, Vij)
K.Mallikharjunachari
Krishna Chaitanya(MIC College of Engineering, Kanchikicherla)
K.Ashok
V.Ramya priyanka.
K.Vasanthi.
P.Lalitha.
G.R.Anjana devi.
V.Hema Susmitha.
V.N.L.Sarvani.